First AirBridgeCargo commercial flight to India lifted 80 tonnes of pharma for Chicago
In its first commercial flight to India, AirBridgeCargo (ABC) flew into Mumbai on Friday (July 24) to lift 80 tonnes of pharmaceutical cargo destined for O'Hare International Airport in Chicago via its hub in Sheremetyevo International Airport (SVO), Moscow.
The pharmaceutical cargo, consolidated through various customers, was in the +15 to +25°C (+60 to +75°F) controlled room temperature range. A large portion of the 80-tonne shipment was destined for Chicago and the remaining for customers in Europe. Therefore, there was no change of aircraft required at Moscow and the ABC freighter was able to land in Chicago 19 hours after it took off from Mumbai with a two-hour stop in SVO.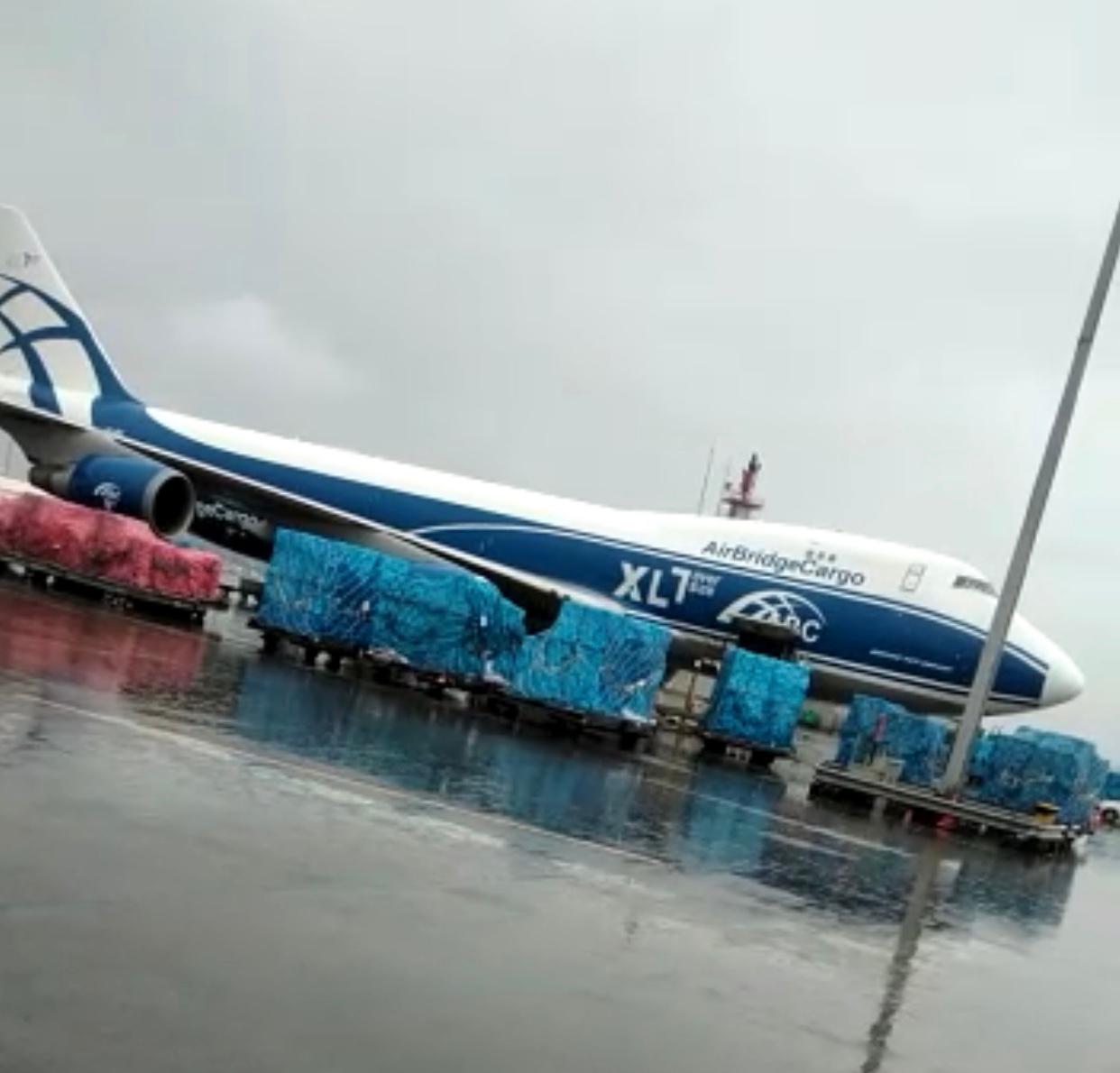 The ABC's B-747-freighter carried 80 tonnes of pharma cargo destined for Europe and Chicago
The Boeing 747 freighter was originally scheduled to land in Mumbai on Thursday (July 23), but the aircraft went tech and had to undergo maintenance at Sharjah.
In India, Allied Aviation is ABC's partner for all international cargo services. Allied Aviation, founded in 1993 in Mumbai, is an independent cargo general sales and service agent.
AirBridgeCargo is a Volga-Dnepr Group company. Currently its fleet consists of 17 Boeing 747 freighters, including thirteen new-generation 747-8F aircraft.
At the Farnborough Airshow in 2018 Volga-Dnepr committed to buying 29 of Boeing's 777 freighter aircraft along with an order for five of its 747-8 freighters. In fact, the most-efficient Boeing twin-engine freighter will join the ABC fleet soon as the first of the many aircraft ordered is getting the final touches at the Boeing Everett Factory.
AirBridgeCargo had plans to launch scheduled commercial services to India but the Covid-19 pandemic has delayed the original plans.
However, in a recent interview to Bloomberg, Alexey Isaykin, president of the Volga-Dnepr Group of Companies, said that the "geography of the shipments is expanding, following the spread of coronavirus.  "We just started shipping Chinese medical goods to Africa and are getting first inquiries from Latin America. I think India will be next," he was quoted in the above report.