FedEx acquires international express business of Flying Cargo Group in Israel
May 2, 2019: FedEx Corporation%u2019s subsidiary FedEx Express has acquired the business and assets of the international express division of Israel-based company Flying Cargo Group, FC (Flying Cargo) Express Ltd.  
On February 20, the Israeli Competition Authority granted merger approval for the acquisition.
Flying Cargo Group is a leader in logistics services, warehousing, fulfillment and distribution of goods in Israel.  Flying Cargo Group provides these services from its own facilities throughout the country, including the e-commerce, returns management and domestic pick-up and delivery in Israel. These businesses will continue to be owned and managed by Flying Cargo under the FC brand.
%u201CFor nearly 30 years, we have operated as the FedEx Express licensee in the Israeli market, making the FedEx values, culture, innovation and unmatched global network accessible to Israeli customers. We are sure that this transaction will provide even better opportunities to our loyal customers and employees%u201D, said Avi and Dany Reik, owners of Flying Cargo Group.
%u201CWith ten weekly flights to and from Tel Aviv, our customers benefit from seamless connections to destinations all over the world, creating more possibilities for their businesses,%u201D said Bert Nappier, president of FedEx Express Europe and CEO of TNT Express. 
%u201CIn the near future, by bringing together FedEx and TNT in Israel, customers will benefit from a combined network that is stronger than ever before.%u201D
FedEx Express began serving Israel in 1990 through the Flying Cargo Group, providing a wide range of international express transportation services, including import and export of shipments to more than 220 countries and territories worldwide. 
Since May 2016, TNT Express, including TNT in Israel, has been part of the global FedEx Express group of companies.
You may also like:-
---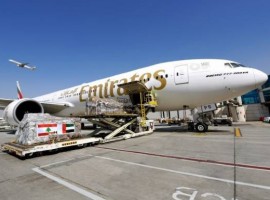 Air Cargo
Over 12,000 donations have poured in from over 140 countries enabling airline to uplift more humanitarian cargo into Lebanon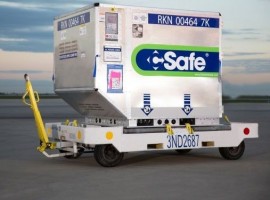 Logistics
The results focused on data accuracy between the real-time data delivered and the data recorded and stored in the containers.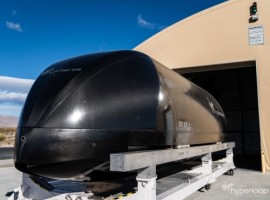 Logistics
Virgin Hyperloop and Bangalore International Airport Limited (BIAL), inked a MOU to conduct a feasibility study for a proposed Hyperloop corridor from BLR Airport.