Emirates SkyCargo celebrates 5 years of service to Belgium and Norway
Sept 12, 2019: Emirates SkyCargo has completed five years of operations to Belgium and Norway. Since September 2014, the freight division of Emirates has flown over 235,000 tonnes of cargo to and from these countries, stimulating trade and helping local businesses reach global markets. "Currently our customers in and around Brussels can access up to […]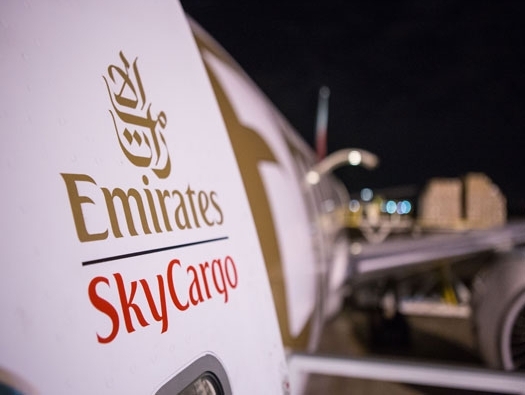 Sept 12, 2019: Emirates SkyCargo has completed five years of operations to Belgium and Norway. Since September 2014, the freight division of Emirates has flown over 235,000 tonnes of cargo to and from these countries, stimulating trade and helping local businesses reach global markets.
"Currently our customers in and around Brussels can access up to 20 tonnes of belly hold cargo capacity on Emirates' twice daily passenger flights operated on our wide-body Boeing 777-300ER aircraft," said Bob Vandamme, cargo manager Belgium, Emirates SkyCargo.
The airline has facilitated over 60,000 tonnes of exports from Belgium over the last five years. Soon after the launch of passenger flight services to Brussels, the air cargo carrier also started scheduled freighter operations to the city in 2015.
"In addition, they can also transport their cargo on Emirates' thrice weekly freighter flights on the Boeing 777 freighter aircraft which are capable of carrying up to 100 tonnes of cargo per flight and can also load large, outsized or heavy cargo," added Vandamme.
Apart from Brussels, Emirates SkyCargo has also operated freighter flights to and from Liege, transporting close to 80 horse charters from Liege transporting more than 3,500 horses and 800 grooms over the last five years. Last year, it transported the largest charter of more than 500 horses on 19 flights to and from the FEI World Equestrian Games Tryon 2018 in the US.
Emirates SkyCargo
says it's been a busy summer season transporting perishables, pharma
In Norway, Emirates SkyCargo carried 105,000 tonnes of cargo to and from Norway since the start of its operations in the country.
The carrier added to the economic growth of Norway's seafood industry by flying close to 62,000 tonnes of Norwegian salmon from Oslo to customers across the Middle East and Asia. Emirates SkyCargo launched a weekly freighter service on its Boeing 777 freighter aircraft to Oslo from October 2016.
"Since the start of our services, Emirates SkyCargo has played an important role in the export of Norwegian salmon on our passenger and freighter aircraft. However, over the years, our freighter aircraft have also helped transport other outsized items including aircraft engines, large ship propellers weighing more than 10 tonnes apiece, horses and relief cargo for humanitarian missions from Oslo," commented Mona Kongsvik, cargo manager Norway, Emirates SkyCargo.