Emirates' H1 cargo volumes decline due to tough business environment
Nov 8, 2019: Emirates SkyCargo, the freight division of Emirates, has recorded significant decline in cargo volumes transported between April 1 and September 30, which, according to the carrier, is majorly due to the tough business environment for air freight. Also, unrest in some key cargo markets has led to 8 percent year-on-year dip in […]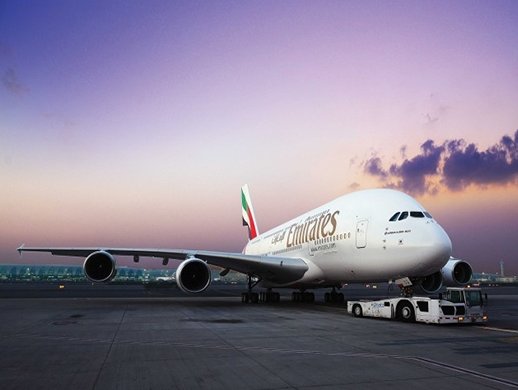 Nov 8, 2019: Emirates SkyCargo, the freight division of Emirates, has recorded significant decline in cargo volumes transported between April 1 and September 30, which, according to the carrier, is majorly due to the tough business environment for air freight.
Also, unrest in some key cargo markets has led to 8 percent year-on-year dip in volumes, according to Emirates recently released half-year results for FY 2019-20.
The passenger division carried 29.6 million passengers, down 2 percent from the same period last year, however, passenger yield increased by 1 percent period-on-period.
The overall revenue was $ 14.5 billion for the first six months of 2019-20, down 2 percent from $ 14.8 billion) during the same period last year. This slight revenue decline was mainly due to planned capacity reductions during the 45-day Southern Runway closure at Dubai International airport (DXB), and unfavourable currency movements in Europe, Australia, South Africa, India, and Pakistan.
While the profitability improved for the group due to decline in fuel prices. There was 8 percent year-on-year rise in profits, with the Group reporting a 2019-20 half-year net profit of $320 million.
Alone, the airline also reported decline in revenue while the profits rose 282 percent to $ 235 million. The airline highlights factors such as increased agility in capacity deployment, with healthy customer demand for Emirates' products driving improved seat load factors and better margins, for the significant growth in profits.
Emirates' cargo division performs well amid dampening demand
During the first six months of 2019-20, Emirates received 3 Airbus A380s, with 3 more new aircraft scheduled to be delivered before the end of the 2019-20 financial year. It also retired 6 older aircraft from its fleet with a further 2 to be returned by March 31, 2020.
Emirates added two new passenger routes: Dubai-Bangkok-Phnom Penh, and Dubai-Porto (Portugal). As of 30 September, Emirates' global network spanned 158 destinations in 84 countries. Its fleet stood at 267 aircraft including freighters.