Emirates' cargo division performs well amid dampening demand
May 10, 2019: Emirates SkyCargo carried 2.7 million tonnes of cargo in 2018-19, according to the annual results released recently by the Emirates Group. Therefore, the cargo division saw slight increase of 1 percent in tonnage compared to last year (2017-18: 2.6 m tonnes). In a highly competitive market with dampening air freight demand, the […]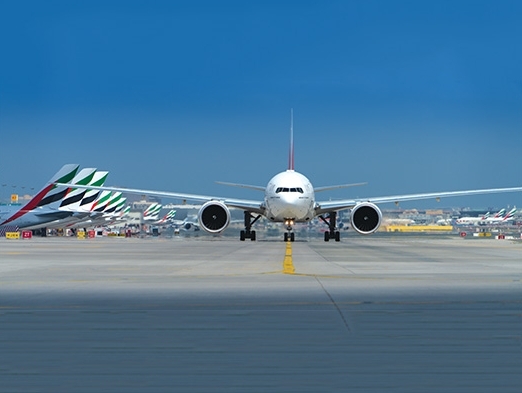 May 10, 2019: Emirates SkyCargo carried 2.7 million tonnes of cargo in 2018-19, according to the annual results released recently by the Emirates Group. Therefore, the cargo division saw slight increase of 1 percent in tonnage compared to last year (2017-18: 2.6 m tonnes).
In a highly competitive market with dampening air freight demand, the airline still managed to perform well. Emirates SkyCargo reported a revenue of AED 13.1 billion ($ 3.6 billion), an increase of 5 percent over last year. The cargo division contributed to 14 percent of the airline's total transport revenue.
Freight yield per Freight Tonne Kilometre (FTKM) for the second consecutive year increased by a further 3 percent.
dnata, cargo handling arm of the Emirates Group, saw the handling slightly decline by 1 percent to 727,000 tonnes, impacted by lower demand in the overall air cargo market.
In 2018-19, dnata strengthened its position in the freight forwarding industry with the acquisition of more shares to become the sole owner of Dubai Express and Freightworks LLC; and a 51% majority stakeholder of Bolloré Logistics LLC, UAE that operates in 106 countries.
Emirates' SkyCargo's total freighter fleet stood at 12 Boeing 777Fs. In addition to belly-hold capacity to Emirates' new passenger destinations, Emirates SkyCargo launched a new freighter service to Bogota (Columbia), and resumed freighter services to Erbil (Iraq).
In April, it launched Emirates AOG, a new airfreight product designed to transport aircraft parts quickly across the globe. This was followed in August by the launch of Emirates Pets and Emirates Pets Plus, which are new and enhanced air transportation products to ensure the safety and comfort of pets with services such as veterinary checks, document clearances, door-to-door transport, and the booking of return flights for pets.