Egyptair Cargo launches freighter operation to Johannesburg from Cologne/Bonn
Feb 22, 2019: Egyptair Cargo, the cargo division of the Egyptian national airline EgyptAir, will operate direct freighter service from European Cargo hub Cologne/Bonn (CGN) to Johannesburg (JNB) on Sundays, effective March 4. A second rotation is scheduled to start on Thursdays in April 2019. Furthermore, the CGN hub will be linked with an additional […]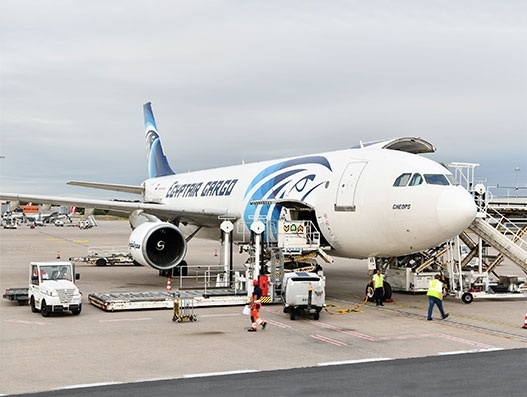 Feb 22, 2019: Egyptair Cargo, the cargo division of the Egyptian national airline EgyptAir, will operate direct freighter service from European Cargo hub Cologne/Bonn (CGN) to Johannesburg (JNB) on Sundays, effective March 4.
A second rotation is scheduled to start on Thursdays in April 2019.
Furthermore, the CGN hub will be linked with an additional 3 new Egyptair Cargo freighter destinations: Lagos (LOS), N'Djamena (NDJ) and Khartoum (KRT). More freighter destinations will follow later this year.
"The further increase of the Egyptair Cargo freighter operation at Cologne Bonn Airport with additional flights and African destinations underline the great potential our airport has to offer," says Johan Vanneste, president & CEO of Cologne Bonn Airport.
Capt Bassem, CEO of Egyptair Cargo adds: "As an African airline, we felt it was the right time to take part in the African Renaissance. We see these new rotations as a major step to enhance our African network."