Egyptair takes re-delivery of second A330-200P2F
Feb 4, 2019: Egyptair Cargo has transported its second passenger-to-freighter converted A330-200 from Dresden in Germany to Cairo, Egypt. The aircraft was converted by Elbe Flugzeugwerke GmbH (EFW), the joint venture between ST Engineering Aerospace and Airbus. The 13 year old aircraft went through its conversion at EFW during the second half of 2018. Ground tests […]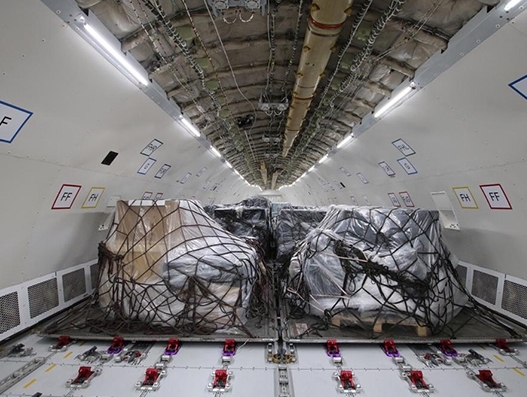 Feb 4, 2019: Egyptair Cargo has transported its second passenger-to-freighter converted A330-200 from Dresden in Germany to Cairo, Egypt.
The aircraft was converted by Elbe Flugzeugwerke GmbH (EFW), the joint venture between ST Engineering Aerospace and Airbus.
The 13 year old aircraft went through its conversion at EFW during the second half of 2018.
Ground tests and acceptance procedures were finished until January 31, 2019.
With its new freighter aircraft, Egyptair Cargo will replace its previous A300-600P2F freighter generation and to upgrade & modernise its cargo capabilities using the A330-200P2F's enhanced range, volume and payload characteristics.