DSV + Panalpina becomes one of the biggest mergers in supply chain
Aug 20, 2019: Yesterday, DSV A/S (DSV) completed the previously announced public exchange offer for all publicly held shares of Panalpina Welttransport (Holding) AG (Panalpina). Hence, DSV has finally acquired Panalpina in a deal worth $5.5 billion. The combined company will be recognised as DSV Panalpina. As the settlement concluded, the board of directors of […]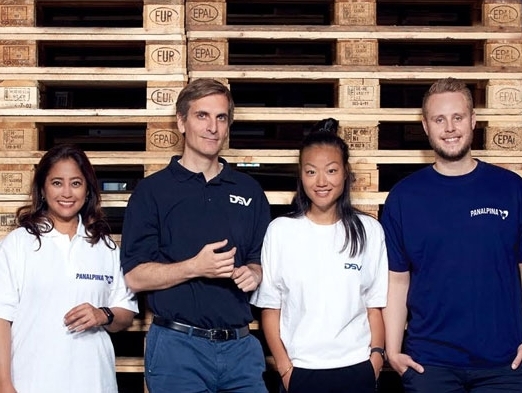 Aug 20, 2019: Yesterday, DSV A/S (DSV) completed the previously announced public exchange offer for all publicly held shares of Panalpina Welttransport (Holding) AG (Panalpina).
Hence, DSV has finally acquired Panalpina in a deal worth $5.5 billion. The combined company will be recognised as DSV Panalpina.
As the settlement concluded, the board of directors of Panalpina now is composed of Kurt Kokhauge Larsen as chairman, Jens Bjorn Andersen as the CEO and Jens H Lund as the CFO. Thomas Stig Plenborg has also been appointed as a member to the Board.
Jens Bjorn Andersen takes over from CEO Stefan Karlen and Lund replaces Robert Erni. Jens Bjorn Andersen and Jens H Lund hold the similar positions in DSV A/S.
Stefan Karlen and Robert Erni will continue to serve as members of the integration committee, with Jens Bjørn Andersen and Jens H Lund.
In addition to this, the board has further resolved to downsize the Executive Board and to eliminate the position of Chief Human Resources Officer (CHRO) from it. CHRO Karsten Breum has resigned from his respective position.
Panalpina is among the globally leading providers of supply chain solutions with approximately 14,500 employees in 70 countries.
The revenue, following the completion of merger, according to DSV, is expected to be approximately DKK 118 billion. The workforce will be ,000 employees in 90 countries.
DSV said through a statement in its official release: "The Board has taken note of DSV's decision to initiate the court procedure to cancel the remaining 1.54 percent Panalpina shares in accordance with article 137 FMIA. The board has resolved to delist the Panalpina shares from SIX Swiss Exchange. The board has also decided to request SIX Exchange Regulation to be released from certain publicity requirements."
CEO Jens Bjorn Andersen comments: "We are very excited to welcome Panalpina's customers, employees and shareholders to DSV. Our two companies will achieve more together, creating even more value for all our stakeholders. The settlement of the deal marks the beginning of the integration process, during which we will strive to provide the high level of service our customers know and rely on."