DSV improves warehouse operations with new drone system
The autonomous drone system helps DSV minimise disruption and improve quality of warehouse operations.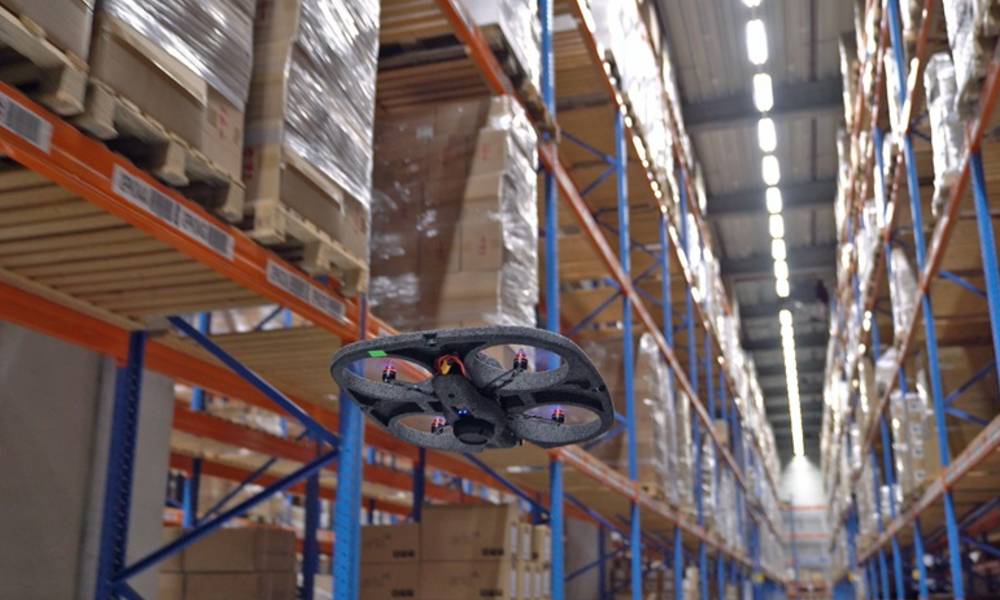 In a collaboration with tech innovator Verity, DSV is implementing an autonomous drone system in several of its warehouses to help manage inventory. Inventory management traditionally involves manual barcode scans to count the warehouse inventory and keep track of stock. Besides being an unsafe and arduous task, manual counts often result in inventory data not being up to date due to discrepancies.
The DSV Innovation Hub continually works to innovate customer offerings and its operations, and after connecting with Verity, the two companies tested the system at the Moerdijk warehouse in the Netherlands, completing thousands of autonomous flights and tens of thousands of scans. The drone system can scan barcodes without human interaction and detect if pallet positions are empty or occupied. Operating mainly at night, the drones don't interrupt warehouse operations.
"The drones know down to each centimetre where goods are located, and the information they provide with their scans can be compared with information in our system. This helps us to increase the predictability and visibility of inventory," says Luca Graf, senior director, innovation, at DSV.
The pilot showed that manual counts can be avoided to a large extent and that inventory data becomes virtually error-free, thereby helping to reduce stock. The successful pilot now leads to roll-out of the drone system into more DSV warehouses.
"We want to offer our customers high-tech supply chain solutions, which is why we work with innovative companies like Verity. We have had a good, hands-on collaboration with them on this drone system, which we expect can benefit many of our warehouse operations where the business case makes sense," says Peter van der Maas, executive vice president, Benelux, DSV Solutions.