Drone Delivery Canada to provide drone solutions to First Nations
Drone Delivery Canada (DDC), with the assistance of Air Canada and the Pontiac Group, has announced a commercial agreement, dated June 4, with The David McAntony Gibson Foundation o/a GlobalMedic (GM) to deploy DDC's patented drone delivery solution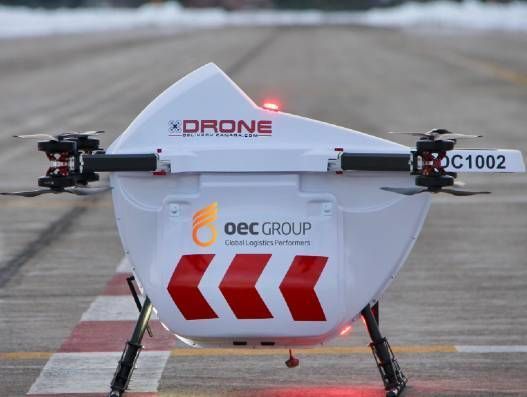 Drone Delivery Canada (DDC), with the assistance of Air Canada and the Pontiac Group, has announced a commercial agreement, dated June 4, with The David McAntony Gibson Foundation o/a GlobalMedic (GM) to deploy DDC's patented drone delivery solution to provide service to the Beausoleil First Nation Community (BFN) in Ontario.
Pursuant to the terms of the agreement, DDC will enable a defined two-way delivery flight route from/to BFN mainland to/from the BFN Christian Island utilising the Sparrow drone and its DroneSpotTM takeoff and landing zones as well as additional drone flight infrastructure as required.
DDC informed that all operations will be conducted in accordance with the Canadian Aviation Regulations and Transport Canada flight authorisations. Flights will be remotely monitored by DDC from its new commercial operations centre located in Vaughan, Ontario. DDC will commence deployment of site infrastructure shortly and expects to begin providing drone delivery services under the Agreement in Q3 of 2020.
BFN will use DDC's Sparrow drone solution to limit person-to-person contact on its island ferry service by transporting Covid-19 related cargo such as personal protection equipment (PPE), hygiene kits, test kits, test swabs, etc.
Funding for the project was received by donors, including from OEC Group (Canada), a leading global logistics provider servicing clients in all major industries including aerospace, healthcare, global retail, automotive and manufacturing. The Agreement provides for the payment of an up-front, fixed-fee for managed services for the project. The term of the agreement is six months.
"We are pleased to announce GlobalMedic as another paid commercial drone logistics customer. The Beausoleil First Nation community will benefit from our drone delivery solution during the Covid-19 pandemic by limiting person-to-person contact between the mainland and Christian Island, while keeping their supply chain open." said Michael Zahra, president & CEO of DDC.