dnata strengthens position in freight forwarding industry
Feb 7, 2019: dnata, one of the leading ground handlers, has strengthened its position in the freight forwarding sector, by increasing its ownership in two of its Dubai-based joint venture companies. dnata has purchased a 50 percent stake in Dubai Express, Freightworks LLC and a 25.5 percent stake in Bollore Logistics LLC, UAE from Kanoo […]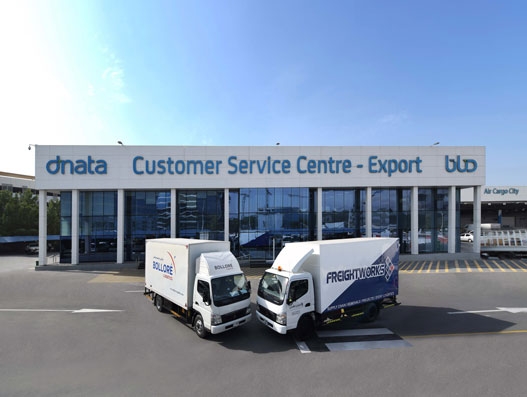 Feb 7, 2019: dnata, one of the leading ground handlers, has strengthened its position in the freight forwarding sector, by increasing its ownership in two of its Dubai-based joint venture companies.
dnata has purchased a 50 percent stake in Dubai Express, Freightworks LLC and a 25.5 percent stake in Bollore Logistics LLC, UAE from Kanoo Group LLC.
With this transaction, dnata is now the sole owner of Dubai Express, Freightworks LLC and holds a majority stake of 51 percent in Bollore Logistics LLC, UAE.
A statement from dnata's official release informs: "The parties have agreed not to disclose the details of the transaction. The current leadership teams will continue to manage the business and operations."
Bernd Leo Struck, senior vice president UAE Cargo & DWC Airline Services, dnata, and chairman of Freightworks and Bollore Logistics LLC, said: "As one of the world's leading cargo service operators, dnata offers a comprehensive product portfolio, including a broad range of logistics and freight forwarding services, to fully meet the diverse needs of customers."
"We are driven to provide superior services to the regional market as well the worldwide network of Bollore Transport & Logistics as their regional partner."
"We thank our previous joint venture partner, Kanoo Group, for their long-standing partnership with dnata which lasted for over 30 years."
Freightworks is a Dubai-based international multimodal freight forwarder, logistics and supply chain provider. Along with a wide-range of transportation and logistics solutions in the 3 and 4PL space, Freightworks' service offering includes customs compliance, project cargo planning, AOG/aircraft parts and ship spares logistics as well as full service handling of events and exhibitions.
The company also provides commercial and private removal services to local and international origins and destinations including a %u2018white gloves' fine art division, while linking the supply chain requirements of customers through its network of partners worldwide.
Bollore Logistics LLC, UAE is one of the leading logistics solutions providers in UAE. The company offers includes multi-modal transportation, customs and compliance services, comprehensive supply chain management and the management of industrial projects.
Although dnata has acquired a majority stake in Bollore Logistics LLC, UAE, the company will continue to be operated as an integrated part of Bollore Transport and Logistics, a leading transport and logistics group.