DHL opens new humanitarian logistics centre in Dubai
Feb 11, 2019: DHL Global Forwarding has consolidated its portfolio of such services within its first Global Competence Center for Humanitarian Logistics in Dubai. The new center opened in response to growing demand for humanitarian logistics services globally, will help all DHL business divisions to easily co-ordinate to provide all related services and products. The […]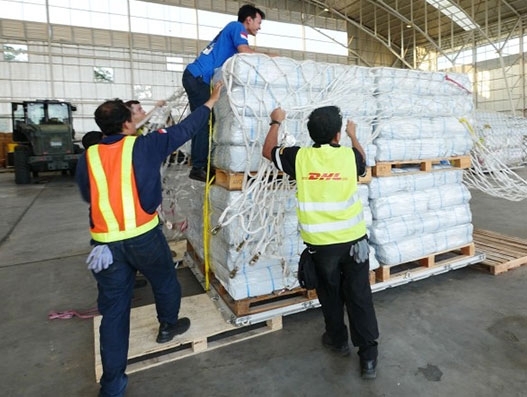 Feb 11, 2019: DHL Global Forwarding has consolidated its portfolio of such services within its first Global Competence Center for Humanitarian Logistics in Dubai.
The new center opened in response to growing demand for humanitarian logistics services globally, will help all DHL business divisions to easily co-ordinate to provide all related services and products.
The air and ocean freight specialist of Deutsche Post DHL Group has appointed Fatima Ait Bendawad, a DHL manager with 15 years of experience in creating, providing and implementing solutions for complex humanitarian operations, has been appointed to lead the new centre.
A statement from the company tells us that the center offers a broad range of services including air and ocean freight, customs clearance, warehousing and local distribution of humanitarian shipments to non-governmental organizations, aid agencies, and their suppliers and manufacturers.
The company adds: "To offer high levels of freight visibility for humanitarian situations of any level of urgency and complexity, these services will be backed by control tower and data analytics services."
The forwarder picks Dubai as its location as Dubai currently plays host to several major logistics hubs including the International Humanitarian City, the largest humanitarian hub worldwide from which nine United Nations (UN) agencies and 48 NGOs currently run logistics operations.
The center will play the pivotal role of coordinating humanitarian logistics services globally, by leveraging expertise in regional hubs in Sub-Saharan Africa and Europe - to optimise the delivery schedule and routes to areas which need the resources.
Fatima Ait Bendawad said: "Our work on the front line, has helped us build and maintain familiarity with the nuances of compliance, regulation and international standards that apply to movements of critical goods."