DHL forms partnership with Cyprus-based parcel service company
Oct 24, 2019: DHL eCommerce Solutions has formed a new partnership with Cyprus-based parcel service company ACS Air Courier Services Ltd. The partnership, effective October, will see the parcel service company, become another partner in DHL's Parcel Union, an international partnership programme which offers "Parcel Connect". Parcel Connect aims to significantly simplify, expand, and accelerate […]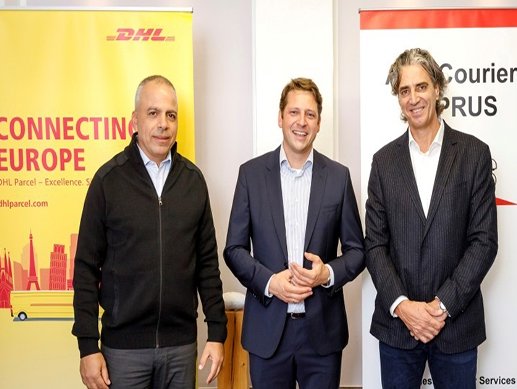 Oct 24, 2019: DHL eCommerce Solutions has formed a new partnership with Cyprus-based parcel service company ACS Air Courier Services Ltd.
The partnership, effective October, will see the parcel service company, become another partner in DHL's Parcel Union, an international partnership programme which offers "Parcel Connect".
Parcel Connect aims to significantly simplify, expand, and accelerate the shipping of parcels in Europe.
DHL, with this partnership, aims to strengthen cross-border parcel shipping, it said through a statement.
"Our partnership model 'Parcel Union' is now available in 27 markets and we are looking to extending this network to all markets of the European Union in due course," explains Alexander Schmitz-Hubsch, vice president Product Management Connect, DHL eCommerce Solutions.
The cooperation between the two logistics companies will benefit both business and private customers.
Thanks to Parcel Connect, customers in Cyprus will be able to receive package notifications via SMS or e-mail and specify a preferred time or an alternative delivery location via app.
Saturday deliveries, a comprehensive shipment tracking system, and direct delivery to parcel shops will also be included in the new services. In addition, signatures will be recorded electronically in the future and two delivery attempts will be made if the recipient is not present in order to guarantee the shipment's secure delivery.
ACS Air Courier Services also offers customers a "Cash on Delivery" service, which means the recipient pays for the goods upon delivery.
Alkis Matsis, CEO of ACS Air Courier Services said: " Utilising our extensive presence throughout the island, including 40 Service Points and 70 delivery vehicles, the partnership gives us the opportunity to grow further in the European e-commerce delivery business for both imports and exports."
The improved service offers will be introduced for import parcel deliveries to Cyprus (Parcel Connect Import) in the last quarter of 2019. As a next step, the services will also be implemented for outbound goods (Parcel Connect Export) at a later stage.