DHL Express Korea transported 310 tonnes of Covid-19 diagnostic kits abroad
The DHL Medical Express is a specialized cold-chain shipping solution for bio products that are time and temperature-sensitive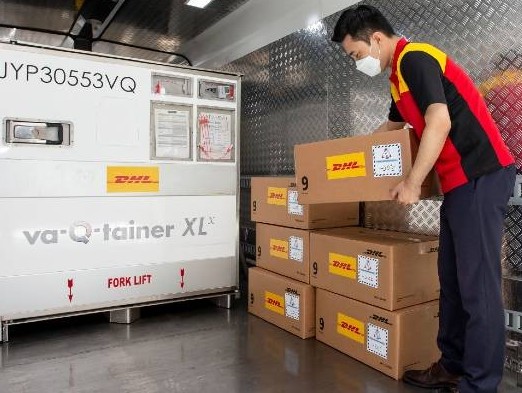 German logistics company DHL Express announced that it has shipped more than 310 tonnes of Covid-19 diagnostic kits from Korea as of July 2020. The kits delivered to over 120 countries is equivalent to tests for approximately 75 million people.
The Covid-19 diagnostic kits are carefully transported via DHL Medical Express service using the extensive network across more than 220 countries and territories. The DHL Medical Express is a specialized cold-chain shipping solution for bio products that are time and temperature-sensitive. In particular, Covid-19 diagnostic kits are packed in qualified temperature-controlled packaging and then transported to over 120 countries worldwide including Italy, USA, and India. The diagnostic kits assist health authorities in their efforts to detect and contain the spread of the SARS-COV-2 virus.
ByungKoo Han, Country Manager of DHL Express Korea, said, "We are proud that our expertise and extensive network are able to contribute to supporting medical teams and patients around the world during this unprecedented pandemic. As the battle against the pandemic continues throughout the world, diagnostic kits from South Korea continue to be in high demand and we expect that exports of Korean bio products will continue its strong growth trajectory. DHL Express Korea will continue to invest in developing our life sciences expertise further and enhancing the quality of service to provide optimal cold-chain shipping solutions for our customers."
The DHL Medical Express service includes a team of experienced and dedicated cold-chain and healthcare logistics experts who manage the end-to-end shipping process of these kits from pickup to delivery. The experts also take care of all the regulatory processes involving custom clearances and compliance with International Air Transport Association (IATA) regulations.
For the transportation of RT-PCR (Real Time Polymerase Chain Reaction) type test kits, an internal temperature of minus 20 degrees Celsius must be maintained throughout the shipping journey. In such cases, DHL provides a special packaging material that is able to maintain the correct internal temperature for up to 120 hours without having to replenish the refrigerant.
In addition, DHL carefully monitors the transportation status of all Medical Express shipments through its Advanced Quality Control Center. Advanced tracking and reporting technologies guarantee fast and secure delivery, as well as proactive crisis management in the event of unexpected incidents while in transit.