DHL Express' new international hub at Malpensa Airport operate over 30 daily flights
DHL will be able to operate over 30 daily flights and nearly 38,000 pieces per hour through automated sorting and scanning systems at the new hub at Malpensa Airport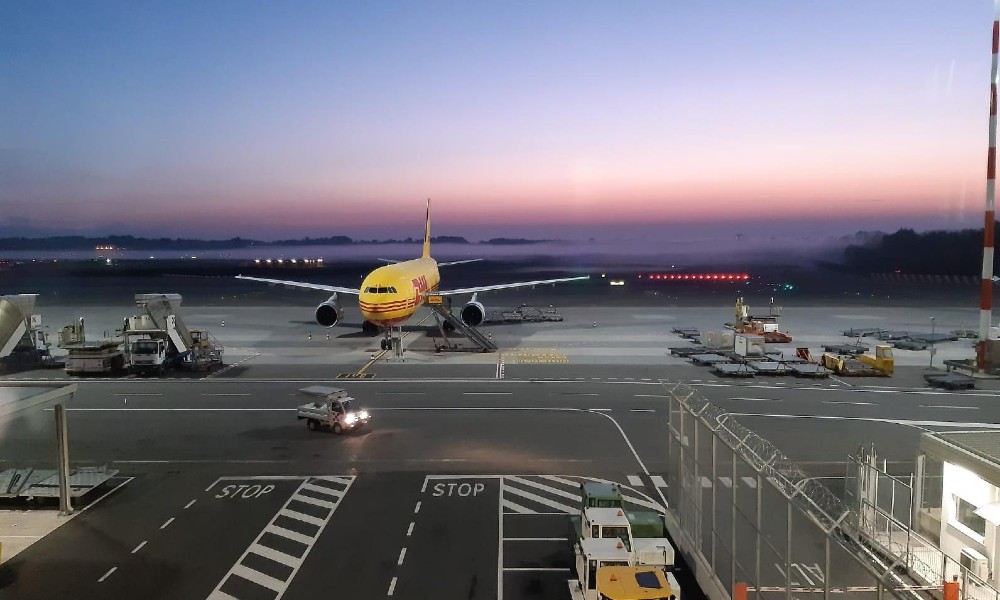 DHL Express, the express service provider, recently opened its new logistics hub at Malpensa airport. With the new site near Milano, strategically located in the cargo gateway to Southern Europe, the company is expanding its capacities in Europe showcasing its commitment to improve services for customers. In the new state-of-the-art hub, DHL will be able to operate over 30 daily flights and nearly 38,000 pieces per hour through automated sorting and scanning systems. The facility employs 900 people – during peak periods this number could increase by a further 10 percent.
"The pandemic has not only changed our current lives, but also changed our future. Globalization and digitalization play a crucial role in the economic recovery from Covid-19. They enable e-commerce and cross-border trade, which nurtures an increasing demand on express services. With our new logistics hub in Italy, we can react to this increase in demand by further connecting markets internationally," says Alberto Nobis, CEO DHL Express Europe.
With EUR 110 million of investment, Malpensa represents one third of the total investments in Italy by DHL Express. As the fourth biggest European hub, it joins Leipzig, East Midlands in the UK and Brussels. It was built in full compliance with the latest guidelines of the Deutsche Post DHL Group GoGreen strategy for new facilities, inspired by sustainability, safety and efficiency. The new dual facility integrates all DHL Express processes under one roof, a Hub that manages the air service and a Service Center for last mile pick-up and delivery service.
"The Malpensa Hub is the flagship of our strengthening strategy in Italy, in which we have an ambitious investment plan of over 350 million euros with the aim of being the partner of companies that produce and export Italian excellence in the world," said Nazzarena Franco, CEO of DHL Express Italy, who added that, "Despite the pandemic our business has never stopped, and we have always tried to meet the needs of companies by supporting their efforts particularly in foreign markets. Lombardy represents one third of the country's exports thanks to a dynamic entrepreneurial system and highly innovative supply chains such as IT, textiles, fashion, aeronautics, automotive and with the new hub we want to contribute to the growth of Italian exports," concludes Nazzarena Franco.
The new hub is able to move express shipments to and from Italy through the national airports of Ancona, Pisa, Naples, to and from Europe with transit on Leipzig, Brussels, Paris, Barcelona, Vitoria, London, East Midlands, Cologne, Zagreb, Athens, Budapest and Thessaloniki. Additionally, shipments can be moved outside Europe to Bahrain, Seoul and Cincinnati (US).
All industries verticals served by DHL Express are managed in this Hub, from manufacturing to luxury, from e-commerce to automotive, chemical, aeronautics. Since 30 December 2020, DHL Express Italy has been managing the delivery of Covid-19 vaccines and their distribution to the regional and national health system from the Malpensa hub.