DHL Express expects historical peak season in global trade
The effects of Covid-19 on online shopping will result in higher volumes and an earlier peak season start.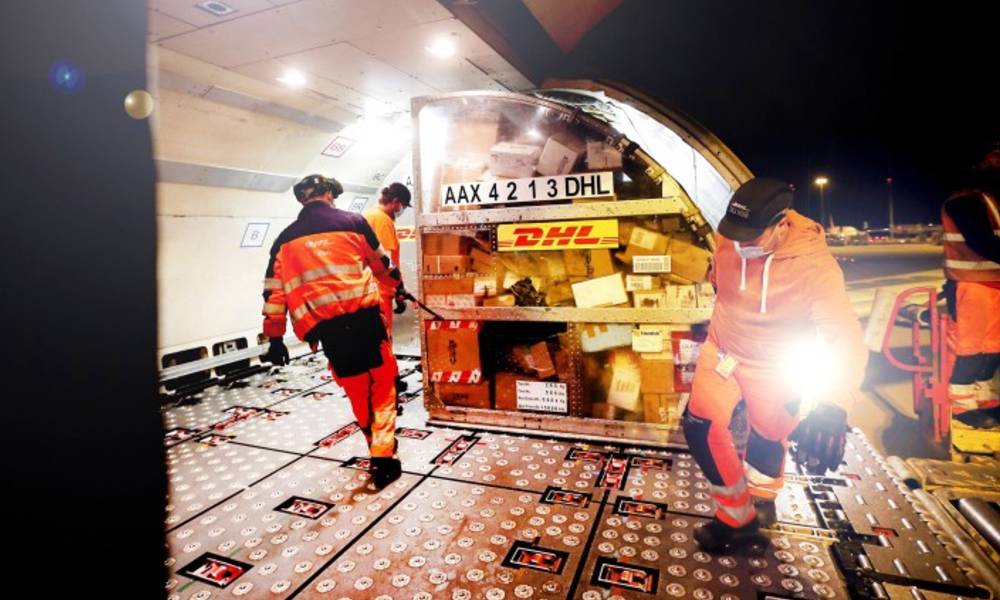 DHL Express has said it expects unprecedented online shopping and shipping volumes during the upcoming peak season 2020. The continuing growing levels of globalsation and digitalisation result in strongly increasing number of merchants selling globally and online marketplaces, such as shopping apps via which customers can choose from offerings all around the world. As a consequence, cross border trade has continuously grown over the last years.
Further, due to this year's predominating uncertainties coming with the pandemic, consumers are shifting their shopping activities to the online world like never before. This will particularly apply to the upcoming popular mega shopping days such as Black Friday and Cyber Monday as well as to the whole Christmas shopping season. As a result, DHL Express is expecting an all-time high in e-commerce trade around the globe. Having already experienced around 35 per cent e-commerce volume growth in 2020 in its network, the upcoming peak season will further accelerate this and result in higher shipment quantities above 50 per cent compared to last year's peak season.
"Megatrends such as globalisation and digitalisation have an enormous impact on global trade" explains John Pearson, CEO at DHL Express. "In recent decades, we have seen how globalisation, increased trade and interaction have raised prosperity and choice, reduced poverty, cultivated diversity and enriched lives. At DHL Express it is our mission to enable global trade and support our customers during the most important days for their business. We make sure that goods are delivered as fast as possible - and Christmas gifts are being delivered to households all over the globe in time. We are proud of the strong commitment of our employees and couriers who are out there to fulfil our mission of connecting people and improving their lives. In times when the coronavirus hits both economy and private lives, their efforts are outstanding," he added.
For its over 100.000 employees around the world in more than 220 countries and territories DHL Express has taken numerous precaution measures, not only at the level of providing face masks and disinfections, but also implementing elements like social distancing control mechanism and working from home for those departments where it is suitable. The company has also developed safe delivery procedures for receivers, without the need for customers to sign for their shipments. All of this secures the continuity of business for DHL's customers and for global trade.
Effects of Covid-19 on online shopping will result in higher volumes, early peak season
It comes as no surprise that e-commerce numbers are rising, as this trend has already been visible during the past years. However, due to Covid-19 the volume of shipments grew tremendously higher than has been expected. As DHL Express is operating around the world, the company is always able to pursue these developments in other regions and countries of the globe. Numbers from the most important shopping occasions from earlier this year have already shown an increase in online sales by at least 35 per cent.
"Covid-19 and its impacts such as curfews or distancing led to massive changes in the retail sector all over the world", says Michiel Greeven, EVP Global Sales at DHL Express. He added, "As a consequence, the buying behaviour of consumers, but also B2B buyers, changed significantly and shifted more and more into the online world. From an e-commerce perspective some might even say that Covid-19 brought 2030 to 2020, with online shopping and the necessary shipping as the new normal. And this not only counts for B2C retailers but also in the light of B2B e-commerce. Particularly in current days of uncertainty many giant stores will be going online with their sales promotion. This will have its effect on peak season as well and shoppers will be mainly going online to get the best deals instead of going to physical stores. With the result of fast shipping needs as well."
DHL Express is prepared to provide fast and reliable services
Facing such increasing volumes, and in parallel Covid-19 spreading around the globe, the challenges for logistics providers are tremendous. In addition to the consistent observation of the situation and flexible management of precaution measures to keep employees safe, the unprecedented peak of shipments poses an additional challenge for logistics. To be prepared DHL Express globally hired more than 10,000 new employees. Thanks to its annual investments in infrastructure such as hubs and gateways, aircraft, vehicles and state-of-the-art technology the company was able to multiply the capacities of its operations significantly and manage therefore the upcoming volumes.
"Since many years we have seen a high demand from online merchants for our express services and therefore strong growing volumes in our global Express network", says Travis Cobb, EVP Global Network Operations and Aviation at DHL Express. He added, "We annually invest approximately one billion Euros to meet our customers' requirements and ship their goods with the fastest possible transit times - all around the world. Thanks to the insane customer centricity of our people and our state-of-the-art operations, our growth is coming as a result of excellent quality and our network is prepared for the upcoming peak. Even in times of a second wave of the global pandemic we will ensure that our customer's businesses continue, and that global trade is secure."