Delta Cargo offers real-time Bluetooth tracking for container shipments
March 7, 2018: Delta Cargo is the first US passenger airline to recently introduce a new Bluetooth tracking technology, with real-time tracking for unit load devices (ULDs). It marks a new era for Delta Cargo and for over 500 million kilograms of cargo, which it carries every year. The technology will replace manual tracking for […]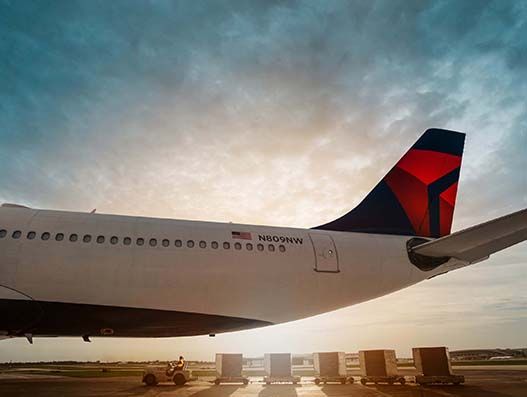 March 7, 2018: Delta Cargo is the first US passenger airline to recently introduce a new Bluetooth tracking technology, with real-time tracking for unit load devices (ULDs).
It marks a new era for Delta Cargo and for over 500 million kilograms of cargo, which it carries every year. The technology will replace manual tracking for all shipping containers and introduce ULDs, which will help move cargo shipments, baggage and mail, globally.
"Our customers expect improved tracking and immediate transparency for ULD shipments, and this best-in-class product will deliver exactly that," said Shawn Cole, vice president – cargo, Delta Cargo.
"Our innovative tracking technology, in conjunction with our 24/7 cargo control center, offers us the competitive edge to serve our customers," said Cole.
Real-time ULD tracking information will also allow Delta's cargo control center to more accurately monitor and reroute shipments that are delayed due to irregular operations, like inclement weather.
The new tracking system will also enable Delta Cargo to produce electronic unit control receipts, which is mandated by the International Air Transport Association (IATA), while ULDs are transferred between parties, thereby making it the first cargo airline to offer a fully automated solution for customer transactions.
Delta was the first airline to test Bluetooth tracking technology in 2016, and has since deployed readers to 23 locations.
By the end of 2018, the tracking system will be available on all of Delta's ULDs, with over 1,400 readers tracking customer shipments at more than 200 airports across six continents.
The airline's current GPS-enabled cargo tracking products, including a recently-announced service for highly time-sensitive shipments called 'Equation Critical', will be available for both narrow body and wide-body aircraft shipments traveling internationally and within the US.
Delta recently introduced auto check-in for Fly Delta app users, and has started testing its biometric boarding pass at DCA and its redesigned E-Gate experience in Atlanta.
Over the last few year, Delta Cargo has led the industry on a number of other innovative customer solutions, such as biometric-based self-service bag drop, RFID baggage handling, real-time bag tracking through its Fly Delta mobile app, more efficient and high tech automated screening lanes and a groundbreaking flight deck app that helps its pilots avoid turbulence for a more comfortable flight.
Delta's partnership with CLEAR offers exclusive rates to the US-based SkyMiles members for a faster way through security lines at more than 20 airports nationwide.