Delivery of Covid-19 vaccine is as critical as the discovery
While pharma companies compete to discover a successful vaccine for Covid, global freight industry is beginning to understand the complexity of building a robust supply chain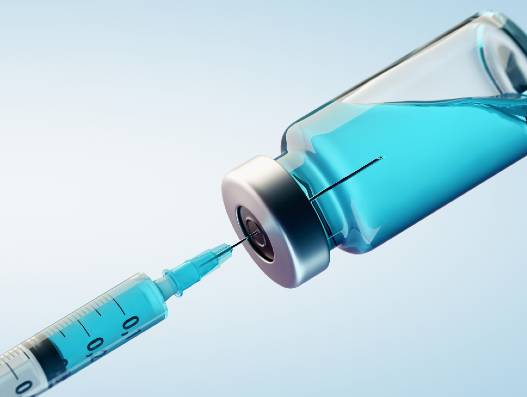 The world needs a vaccine urgently to contain the spread of the SARS-CoV-2 virus that causes Covid-19. There are a few hundreds of vaccines at different stages of development around the world. Some of them, still in single digits, are already under human trials in different countries. The expectation is that at least one, if not two, will pass the test of global healthcare watchdogs for its safety and efficacy by the end of this year and will be ready for distribution. But there is no certainty because no healthcare regulator anywhere in the world wants to fastrack any vaccines trials and testing process and place human lives at risk.
Understanding the complexities of vaccine logistics
While the pharmaceutical companies and vaccine manufacturers are working hard at their labs and factories for the vaccine, the global freight industry is collecting every bit of information and intelligence to prepare themselves for one of the biggest and never-seen challenges of distributing vaccines to the 7.8 billion population of the world. The challenges for the global freight industry are becoming even more complicated and complex each day. The sheer variety of vaccines being developed, the volume of doses required (think of vaccines which require the administration of two doses within a period of 30 or 45 days), and the different controlled temperature range required for different vaccines candidates are all going to intensify the demand on the transport and logistics network of the world.
Vaccines present a real logistical challenge, primarily because of their high sensitivity to excessive vibration and changes in temperature, two common occurrences during transit. As we get closer to having a viable vaccine, having a solution for its safe and efficient transportation will be vital in ensuring that the millions and eventually billions of treatments distributed worldwide reach their destinations in usable condition.
A number of the leading Covid-19 vaccines under development will need to be kept at temperatures as low as -80 °C from the moment they are bottled to the time they are ready to be injected into patients' arms. That will not be easy. Vaccines may be manufactured on one continent and shipped to another. They will go from logistics hub to logistics hub before ending up at the hospitals and other facilities that will administer them.
While speaking at a recent AirPharma webinar by International Air Transport Association (IATA), Andrew Jackson, head of external supply chain services at World Food Programme (WFP), said that the global freight market has higher confidence in the transportation of vaccines in the 2 to 8 °C range and the market is mature there. But, according to him, it is almost impossible to manage vaccines in the ultra cold (which is as low as - 80 °C). WFP is responsible for logistics and distribution of Covid-19 related goods, including the successful vaccines, around the world.
Covaxin, India's first indigenous Covid vaccine developed by Bharat Biotech,
is going through human clinical trials in India
Logistical investments in vaccine distribution
UPS is building "freezer farms" in the Netherlands and in the US featuring banks of -80 °C freezers. The farms will contain a total of 600 freezers that can each hold 48,000 vials of vaccine. The logistics integrator will install additional freezer capacity in South America, Germany and the UK.
DHL Global Forwarding recently opened a 20,000-sq.ft. facility in Indianapolis in the US. It is dedicated to life sciences and healthcare logistics. The facility has temperature-controlled storage at 15-25, 2-8 and -20 °C temperatures, and is within a Free Trade Zone, allowing for international cross-shipping.
Vaccine distribution is expected to be a major consideration for every stakeholder in the logistics value chain starting this year and fully into 2021 and even more seriously in 2022. World's biggest integrated logistics companies like FedEx, UPS and DHL are planning their strategies and building capacities to deal with a never seen challenge in such a scale and size. FedEx in its recent earning's call identified critical attributes needed for vaccine distribution.
"We believe the most critical attributes needed to tackle the size and scale of this monumental supply chain initiative are visibility, extensive temperature control and intervention capabilities," said Brie Carere, executive vice president, chief marketing and communications officer at FedEx.
Looking forward with technology
FedEx recently launched SenseAware ID, which is the latest and next-generation sensor-based proprietary FedEx technology. It provides enhanced package visibility for shipments using a compact sensor that transmits location every two seconds. FedEx intends to deploy this innovation as a critical safe feature to the anticipated vaccine distribution efforts and the continued movement of lifesaving pharmaceuticals and medical supplies.
FedEx believes that it has the network, the technology and the solutions to do this complex task. It has more than 90 cold chain facilities across the Americas, Asia, Australia and Europe and it plans to open additional facilities in the coming years. "We have engaged with several of our customers who are in this vaccine production mode. And we are planning appropriately for it and again, the timing is to be decided at this point," said Raj Subramaniam, president and chief operating officer at FedEx.
According to Cowen, an investment bank, companies like FedEx and UPS are going to benefit significantly in the near future with the potential spike in demand for air freight once the vaccine is ready for distribution. "FedEx and UPS are likely to benefit from the above trends, given the size and breadth of their networks as well as shipping and cold chain capabilities position them well to handle vaccine capacity demand," Cowen wrote in a recent note.
Building pharma logistics
There is no doubt that the airline industry is desperate for lifesaving revenues. And the air freight industry sees the potential distribution of vaccines as the biggest volume generator for a very long time. Therefore, the industry is preparing itself and is ready to deal with the demand as and when it comes. Capacity building, specialised training and industry collaborations have become a top priority for airlines, airports and forwarders. Technology solutions have been coded to make sure end-to-end integrity of the vaccine shipments in transit.
Etihad Cargo, the cargo and logistics arm of Etihad Aviation Group, has strengthened its pharmaceutical logistics expertise with the launch of PharmaLife, a specialised pharma and healthcare product which replaces the carrier's TempCheck product. As the first carrier in the Middle East to gain IATA's Centre of Excellence for Independent Validators (CEIV) certification for pharmaceutical logistics, the PharmaLife launch highlights Etihad Cargo's prioritisation of the pharma and healthcare sectors. The specialised product will serve the anticipated global demand for swift and secure shipment services ahead of a Covid-19 vaccine.
"The pandemic prompted a reassessment of our top-level services to ensure we can address the specific requirements for shipping high volumes of in-demand products in very short timescales," explained Andre Blech, head of operations & service delivery at Etihad Cargo. "To avoid last minute pressure once a vaccine is approved, we have established a dedicated Covid-19 vaccines workforce composed of a steering committee and a working group to manage all anticipated elements."
"Our intention is to continuously expand our Pharma trade lanes, which requires collaboration with industry partners. By working with equipment suppliers, general handling agents, and associations, we can share knowledge and build trust across the industry that will result in the highest quality industry standard for sustainable quality that our customers deserve," said Blech.
"A core part of this is through working with our GHAs to offer cool dollies or thermo trucks for key destinations; dependent upon viability, we could look into an advanced lease model for this kind of equipment as currently, due to tarmac constraints, cool dollies and thermo trucks are quite rare and expensive," added Blech.
Air France KLM Martinair Cargo (AFKLMP Cargo) is constructing a brand new climate-cool room at its Schiphol Pharma Hub, a new step in preparation for the distribution of Covid-19 vaccines, which will be handled by a dedicated task force, as announced last month. The additional cold room (COL), with temperatures ranging from +2 °C to +8 °C, will provide the capacity required to handle Covid-19 vaccines.
Using the latest technology, AFKLMP Cargo will offer additional 2,061 cubic metre in storage space, dangerous goods and dry ice compatible service, additional 152 skid positions, flexible temperature range, flexible racks to accommodate odd-sized shipments, monitoring from a central control room, temperature alarm system, speed door to limit exposure and synthetic floor. "The transportation of pharmaceuticals and other healthcare goods is a strategic priority for AFKLMP Cargo. We will keep improving infrastructure, introducing digital initiatives and pursuing others innovations to meet the highest industry standards for transporting pharmaceuticals and other healthcare goods. This is essential when it comes to shipping Covid-19 vaccines," said GertJan Roelands, SVP of Sales & Distribution at AFKLMP Cargo.
Covaxin, India's first indigenous Covid vaccine developed by Bharat Biotech,
is going through human clinical trials in India
Creating the ideal supply chain
It is a fact that there is a difficulty to ensure faultless transportation of vaccines; the pharma industry historically has an average spoilage rate of between four and 12 percent for each shipment. This costs not only pharmaceutical companies financially - to the tune of $34.1 billion in 2019, according to an IATA report - but also means huge numbers of treatments are delivered in a potentially non-viable state.
SkyCell, a Swiss-based temperature-controlled container solution company with a special focus on serving global pharma companies, is attempting to address this problem with a solution. The hybrid solution to this problem has two elements. First, it must provide real-time insights into the condition of the payload (the monitoring), and second, it must provide suitable protection to prevent excursions in the first place (the passive solution). After many years of development, these two elements have been brought together in smart containers, which now present an effective way to transport vaccines and other biologics around the world to combat Covid-19. "The data derived from IoT-enabled containers can also be used to model journeys and conduct risk assessments for different routes before a shipment goes ahead. This improvement allows logistics companies to mitigate potential risks and reduce the financial and time costs associated with spoiled cargo," said Richard Ettl, founder and CEO of SkyCell.
The hybrid solution enables pharma companies to deliver their products door to door to the most challenging destinations worldwide. The design and technology have led to an audited spoilage performance of less than one-tenth of a percent rather than the previously-accepted four to 12 percent, and IATA is moving closer to providing new standards for this type of container.
Qatar Airways Cargo, the world's largest cargo carrier, recently signed an agreement with SkyCell for these temperature-controlled hybrid containers. These will allow the cargo carrier to transport their pharmaceuticals across its extensive global network. "The hybrid container establishes an entirely new product offering for our clients that is both safe and sustainable for our businesses and the planet," said Qatar Airways' chief officer cargo, Guillaume Halleux.
It is now very clear that the freight industry must act quickly. A liberal exchange of ideas from vaccine manufacturers and other freight industry stakeholders is of paramount importance to make the freight industry ready for the task that they must do when the vaccines are approved for administration. Covid-19 is not the world's first pandemic, and it likely will not be the last. But the lessons learnt in this pandemic will prepare everyone better for the next one.