Dekker Group extends long-term lease contracts in port of Rotterdam
The Dekker Group has announced its intention to expand in the port of Rotterdam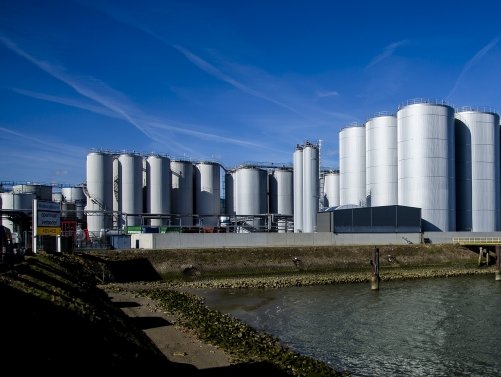 The Dekker Group has announced its intention to expand in the port of Rotterdam. The group recently extended its long-term lease contracts on behalf of its subsidiary Maastank for its location at Welplaatkade in the Botlek area by 25 years.
Dekker Group also signed contracts for the adjacent sites at this point. In due time, the firm, which has its headquarters in Ouderkerk a/d IJssel, plans to scale up its existing tank storage activities in the port of Rotterdam – to double their current volume.
Over the next few years, the present allocation will allow Dekker to double the storage capacity of its tank terminal for vegetable oils, oleochemicals and biofuels at Rotterdam's Botlekhaven, to approximately 140,000 cubic meter. In addition, Dekker plans to further expand the existing maritime infrastructure in the port of Rotterdam.
Maastank moved into its new office on Welplaatkade 9 in May 2020. "By entering into this new long-term lease for our existing and newly-allocated sites, we plan to further strengthen and expand our market position in this strategic 'deep sea location' – based on our position as the foremost provider of specialised tank terminal services for high-grade special vegetable oils, oleochemicals and biofuels," said managing director Jan Duel. He also stated that there will be no changes to Maastank's existing organisation.