CSMIA's next-gen GMAX now compatible with global supply chain digital systems
It enables the agency to enter and view the data directly, thereby avoiding duplicate data entries and to receive updates on real-time cargo status.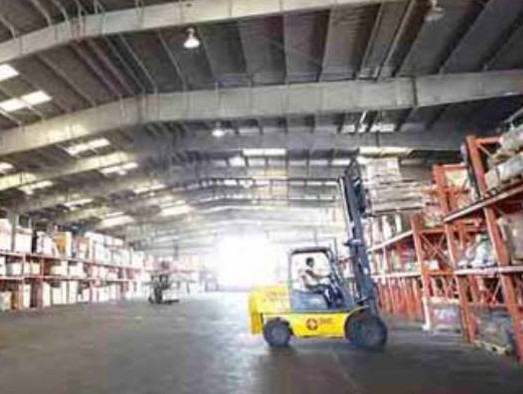 Mumbai International Airport Limited (MIAL) managing Chhatrapati Shivaji Maharaj International Airport (CSMIA) has optimized its digital infrastructure to offer the Mumbai air cargo community with a more seamless transactional experience at the airport. The MIAL Air Cargo upgraded GMAX with new features to allow for easy integration with system-driven logistics of cargo-allied agencies, both internationally and domestically, allowing for a highly transparent, agile, and effective supply chain.
MIAL Air Cargo is known for innovating solutions inclined towards having greater control over the movement of air cargo in real-time as well as providing efficient transport of goods and introducing the first-of-its-kind concept in the freighter industry. With the objective of creating a single digital access point for all stakeholders for information and seamless communications, MIAL Air Cargo has collaborated with Siemens, and successfully integrated the GMAX Air Cargo Community System (ACS), with the Siemens system-driven logistics program developed by Kale Logistics Solutions. It enables the agency to enter and view the data directly, thereby avoiding duplicate data entries and to receive updates on real-time cargo status.
Commenting on the announcement, Manoj Singh, Sr. VP – head of cargo, MIAL said, "Technology plays a very crucial role in ensuring seamless processes at MIAL Air Cargo, and was the primary motivation behind the launch of GMAX in 2013. With the latest upgrade of the portal, we are providing our stakeholders with a single digital point of access to ensure data accuracy and provide real-time cargo status and updates amongst other benefits. The ease of integration of the portal with Siemens speaks volumes about the relevance and future scope of GMAX (ACS from Kale) towards air cargo operations. It also enables us to further extend this service to import consignees, regulators and global airports initially to start with CEIV certified partner airports in a phased manner."
Talking on the development, Dr. Pramod Sant, VP- Head of Import, Export and Customs of Siemens India said, "Time criticality is an essential factor for Siemens. With ACS integration we made the right move to give our organization and Stakeholders the immediate value needed during these uncertain times. When we thought about IT solutions for Air Cargo, Kale was our first choice. Their proven track record of delivering cutting edge technologies for fortune 500 companies globally stands as a testimony to their capabilities. We strongly believe Kale's ACS will help us meet our long-term strategic business initiatives.
Expressing his delight over the development, Amar More, CEO, Kale Logistics Solutions said, "We are delighted to have the likes of Siemens, which is one of the most reputed multinational companies in the world connecting directly and benefiting from the ACS system in Mumbai. Logistics is all about speed, visibility and connecting different stakeholders for efficiency. This is probably another global first for the Mumbai air cargo community wherein the exporter/importer has connected directly with the ACS. We are proud to be part of this initiative and are committed to digitally transform the airport cargo community globally."
He further added, "COVID-19 has reinforced the need for organizations to look beyond their traditional field service operations and adopt ways to stay resilient by means of intelligent technologies as the economy adjusts to this new, remote way of doing business. Siemens has taken the first step towards this new normal way of operating."
A single web-based air cargo community portal launched by MIAL in 2013, GMAX brings together all the various modules of different stakeholders into one module for ease in cargo transactions for all. The Air Cargo portal is designed in such a way that it supports IATA initiatives like e-Freight, e-AWB and digitization. The GMAX feature has embedded majority of the benefits offered by Blockchain which will further enhance the cargo operations.
MIAL Air Cargo is known for its state-of-the-art infrastructure and is a pioneer in technological advancements in the cargo community. The airport's cargo facility is home to the world's largest temperature-controlled Export Pharma Terminal. The Air Cargo is Asia's greatest Pharma dedicated Import Cold Zone and has a first of its kind 'Cooltainer' facility. Introducing digitization processes like India's first Air Cargo Community portal 'GMAX' and the Air Cargo mobile application have resulted in the reduction of cost & time for the stakeholders, as well as boosted the efficiency and agility in cargo operations at the airport.