Covid proves pivotal role of forwarders in logistics: Thomas Mack, DHL
Thomas Mack, head of global air freight at DHL Global Forwarding speaks to Libin Chacko Kurian about the role played by freight forwarders and explore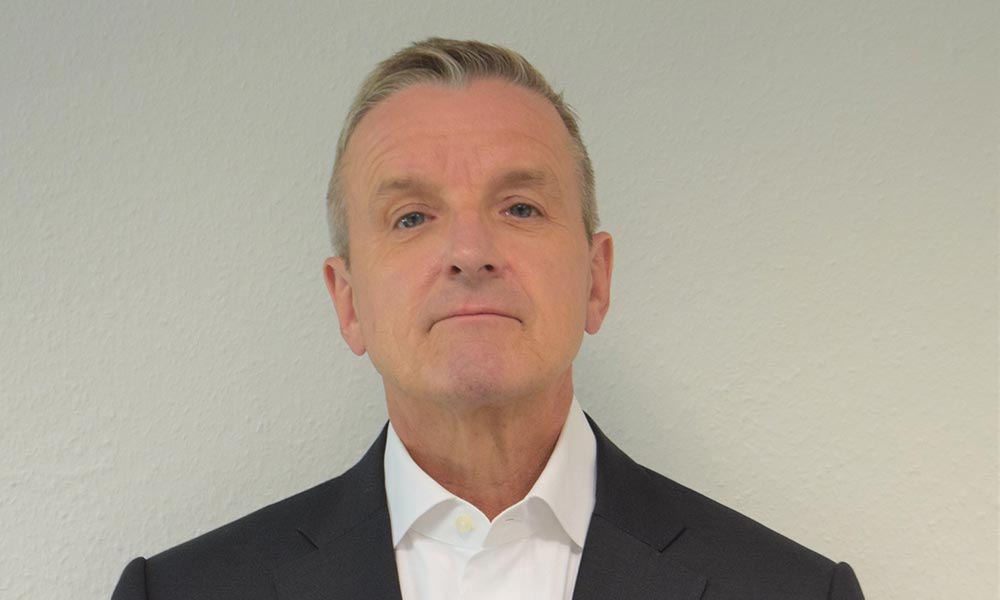 DHL Global Forwarding is part of Deutsche Post DHL Group with more than 31,000 freight forwarding experts in more than 190 countries around the world. DHL's air, ocean and overland freight forwarding services include standardised transport as well as multimodal and sector-specific solutions, together with individualised industrial projects.
Thomas Mack, head of global air freight at DHL Global Forwarding speaks to Libin Chacko Kurian about the role played by freight forwarders and explores the question whether digital technology could replace the business of freight forwarding.
How has DHL's airfreight forwarding business been evolving?
With 2,150 export freight tones in 2018 DHL Global Forwarding is leading the air freight market. Thanks to the high expertise of our over 7,000 air freight professionals and operational air freight staff, our extensive global network with over 600 own integrated air freight offices/terminals and strong, long-lasting partnerships with nearly all air freight carriers we offer our customers best in class services and transport solutions. Our portfolio includes a wide range of end to end air freight and value-added services such as air charter, customs clearance, door-to-door transport and temperature-controlled air freight on a global scale.
DHL Global Forwarding has a global network of facilities that meet the European Union's Good Distribution Practice (GDP) guidelines for life science and healthcare supply chains. Just recently we have been recertified to the CEIV Pharma Standard of the International Air Transport Association (IATA) globally. Our suite of temperature-controlled freight solutions such as DHL Air Thermonet and DHL LifeConEx allows real-time visibility and active monitoring for the movement of goods that could include medicines, supplements, vaccines, medical devices and diagnostic equipment.
Also read: Will digital tech replace freight forwarders in air cargo?
How new digital technologies would change DHL's airfreight forwarding business?
We strongly believe that emerging technologies and digitalization will even foster and strengthen our role as a leader in the air freight market. "Delivering excellence in a digital world" is the central theme of our Strategy 2025 at Deutsche Post DHL Group. We see digitalization as being the key to becoming more effective and efficient and to creating growth opportunities. But even more important, technology and digitalization help us to put the focus on our customers and provide them with even more convenient, transparent and efficient services and solutions. I deeply believe, that technology and digitalization bear the potential to ease and improve the daily business of shippers and freight forwarders simultaneously. The recent launch of our digital customer platform myDHLi shows that we are on the right track.
"Freight forwarding is in our DNA – since 1815"
Is it possible to completely dissolve freight forwarding from the business of air cargo?
The Covid-19 pandemic has strongly proven the pivotal role freight forwarders are playing in the logistics industry. The more complex and challenging the better we as a freight forwarder are able to showcase the added value we are offering our customers. I've already briefly mentioned our broad expertise and extensive network. Thanks to this strong backbone we were able to fly goods for our customers, even though almost all passenger aircrafts been grounded. We are supporting our customers with local expertise when customs regulations are changing from one day to the other. We are consolidating freight and delivering goods door-to-door on time with the option of tracking shipments close to real-time and monitoring the temperature and proper condition if needed.
The best example is our recently launched customer platform myDHLi. By combining services like online quotation and booking with shipment tracking, document accessibility, and data analyses we have created not only 360-degrees visibility but also have laid the foundation for customers to manage their logistics – anytime, anywhere. To answer your question: we believe that freight forwarders will play an increasingly important role in the future.
Give us some examples for why freight forwarders are here to stay?
Accelerating digitalization and super-fast connectivity ultimately are increasing complexity in global trade and in logistics. Freight forwarders such as DHL Global Forwarding are the ones who are addressing this complexity and meeting our customers' steady need for full control over their shipments as well as complete and precise availability of information.
What makes DHL Global Forwarding the provider of choice is the combination of a physical global network paired with the expertise of best-in-class logistics experts and state-of-the-art logistics solutions. Freight forwarding is in our DNA – since 1815. We have the network and expertise to deliver freight of any kind to any place via air, ocean, road or rail. What defers us from (digital) competitors is our experience and global competence. Our new customer platform myDHLi opens the door for our customers to our global network and services. In the end, we are combining logistics excellence with digital expertise to deliver best-in-class transport solutions and services. This combination is unique as we are the leading freight forwarder in the market providing such extensive services in one digital customer portal. And we will even grow the set of services, features and transport modes available in the future.