Confident in the strength of our network to meet demand for vaccine shipments: FedEx
Kawal Preet, president – AMEA, FedEx Express, in an exclusive interview, discloses the company's plans on prioritization of vaccine shipments, adding capacity and optimizing routes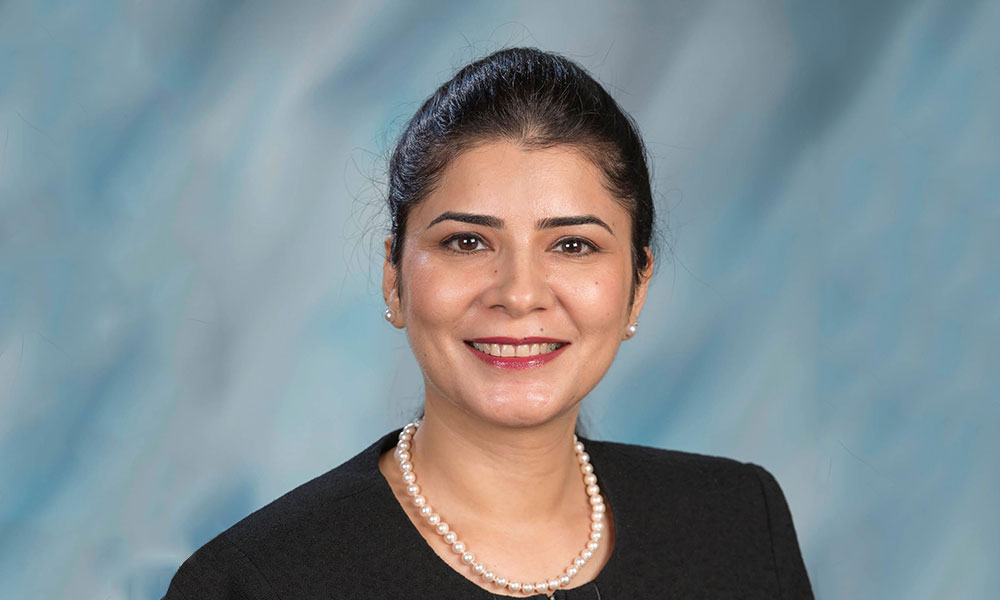 Following the US Food and Drug Administration's approval of Emergency Use Authorization for the Pfizer-BioNTech and Moderna vaccines, Memphis-based global transportation and logistics major FedEx Express is already on a mission of delivering Covid-19 vaccines from the manufacturers to the consumer. With its robust delivery network comprising more than 670 aircraft, 180,000 vehicles and nearly 600,000 team members, FedEx is upping its game in delivering for good.
Kawal Preet, president, Asia Pacific, Middle East and Africa (AMEA), FedEx Express, in an exclusive interview, discloses the company's plans on prioritization of vaccine shipments, adding capacity, optimizing routes and working closely with governments and its healthcare customers as they prepare for vaccine distribution. Edited Excerpts:
What is your level of preparedness to handle the movement of Covid-19 vaccines?
As one of the world's largest express transportation companies, FedEx will continue to ship and deliver what we always have with the proper care and handling that is required. Even as healthcare companies prepare and begin distributing Covid-19 doses, the transportation and handling of vaccine shipments is not new for us. We have been carrying out the delivery of clinical trials that require cold chain long before the Covid-19 vaccines came into the picture. We have spent decades developing our life sciences business and work closely with our healthcare customers to ensure proper conditions are met to transport critical healthcare shipments like pharmaceuticals and the seasonal flu vaccine.
What are some of the observations that you have had or that you foresee in terms of prioritizing cargo?
There are going to be a few different vaccines available, each with different cold chain requirements. The Pfizer-BioNTech Covid-19 vaccine is one that specifically requires temperature-controlled shipping as low as -70 degrees Celsius. This makes it necessary for origins and destinations to be Dangerous Goods certified to handle pickups and deliveries of Dry Ice. All of this is made more complex by the geographic spread of the shipping requirements, transit times and regulatory requirements and special operating plans for each country.
When it comes to vaccine prioritization, FedEx has the experience, equipment and one of the best healthcare teams. Our network includes charter flights, refrigerator trucks and trailers, warehousing, temperature-controlled containers, to help safely move temperature-sensitive shipments like vaccines or other bioscience shipments, around the world. We have added more than ten secure cold chain facilities across our global network so that we now have more than 90 cold chain facilities across the Americas, Asia, Australia and Europe. We've also been shipping vaccines for more than a decade: in 2009 we handled H1N1 vaccine distribution, shipping 80M doses to 90K destination sites.
We've also been boosting our cold chain capabilities in priority locations. We have ordered ultra-low temperature freezers for our major hubs in APAC. We have sufficient availability of temperature-controlled ULDs for vaccine shipments as well as non-temperature controlled ULDs. We have also significantly increased our capability to carry dry ice aboard our aircraft: on average, we now transport approximately 500,000 dry ice shipments a month.
Another critical component is our Priority Alert advanced monitoring, which helps track vaccine shipments as they move through the FedEx Express network in the U.S and around the world. Our round-the-clock dedicated customer support agents are closely monitoring vaccine shipments and are ready with contingency plans when issues caused by weather, traffic congestion or customs clearance threaten delivery times. We are also deploying our advanced SenseAware technology to monitor the temperature of vaccine shipments so that any deviation can be recognized.
Are you already seeing a trend where general cargo is being pushed to the waiting list with the priority given to vaccine delivery?
There are myths circulating that there is currently not enough air cargo capacity out there to handle vaccine shipments. An estimated 10 billion vaccine doses must eventually be delivered around the globe. IATA has calculated that even providing a single vaccine dose to the 7.8 billion people on earth would fill 8,000 747 cargo aircraft. That's certainly a lot, but there is plenty of cargo capacity in our network to handle this challenge. With 8,000 flights a week and 32,000 flights a month, half of which are wide-bodied aircraft, we could deliver all of the world's vaccines in a couple of weeks because we don't fly an airplane just once, but multiple times.
We can flex our network to help accommodate any cargo capacity shortage in 2021, as we have done throughout 2020,in response to the severe shortage of cargo capacity stemming from the grounding of passenger aircraft. For example, we have expanded flight capacity across Asia-Pacific to handle unprecedented package volume in support of customers during thecurrent peak holiday season. We are confident in our strong relationships with our customers and the strength of our network as we work through the preparation for healthcare, and specifically Covid-19 vaccine deliveries.
What impact has the vaccine delivery had on freight prices for shipping general cargo?
In general, air freight cost reflects the capacity available in the market and strength of market demandfor a product. There's an economic science that drives pricing based on supply and demand. So, when the market demand is higher than the available capacity in the market, understandably the cost of air freight increases. We are only at the beginning of the vaccine shipments, and freight pricing of general cargo will continue to be demand-driven. However, it is difficult for us to make a forecast on how capacity and rates will be affected by vaccine shipments.

FedEx transports first Moderna Covid-19 vaccine shipments for McKesson Corp.
How are you looking to accommodate the increasing demand for general cargo as against vaccine delivery?
FedEx has vast infrastructure across its global air and ground network that includes our Asia Pacific hub in Guangzhou, China, supported by multiple regional hubs in Osaka, Japan; Shanghai, China and Singapore. These are hives for mass activity even in the most ordinary of circumstances and are the reason why we have an enormous ability to flex. These hubs allow us to reallocate flights as needed or make swift adjustments at any time to mitigate bottlenecks and ensure smooth operations, particularly during the Covid-19 pandemic.
We are also always looking for new ways to optimize and adapt our operations to stay ahead of our customers' demands. For example, during this peak period, we had to make quick adjustments to move flights from Memphis to other US hubs such as Anchorage, Alaska, so we can ensure timely delivery of Asia exports to the US - something we can quickly implement given our own aircraft fleet.
As an essential service, FedEx and the logistics industry have learned some invaluable lessons throughout the pandemic in how we keep shipments moving amid a global crisis. IATA figures show global air cargo capacity shrank by 22.6 percent in October compared to the previous year, which is nearly four times larger than the contraction in demand. Against this backdrop and the current peak shipping season we're adding capacity, optimizing routes and working closely with governments and our healthcare customers as they prepare for vaccine distribution.
We are confident in the strength and flexibility of our network to accommodate the demand, and our message to our customers remains the same as it was in the build up to the peak season: plan ahead, ship early.
How is Fedex looking to leverage technology to the advantage of your customers?
As we continue to deploy our hardware in the most effective way, we are making use of technology and encouraging our customers to adopt our digital solutions. For example, FedEx Delivery Manager allows small businesses and e-merchants to provide their customers with convenient delivery options to manage delivery times and locations and keep track of deliveries, ultimately supporting customer satisfaction.
Ultimately, I think many business owners have learned through the Covid-19 pandemic that getting ahead and staying ahead requires good preparation. We are seeing a shift in how businesses are managing their supply chains and we are working closely with our customers to aid them in these shifts. For most businesses who went through short-term supply chain disruption in the past, these were magnified during Covid-19. Having the spotlight thrown on these vulnerabilities is teaching business owners to reimagine the supply chain to balance efficiency with resilience by utilizing a wider roster of suppliers, holding inventory and building in redundancies 'just in case.'
The trends we are seeing in supply chain management and digital transformation are more than a quick fix for short-term capacity shortages. We are planning ahead and bringing tools and resources to our customers, in the form of customer webinars, guidance and tips on business recovery and more. FedEx is here to help small businesses become future-ready today and lay a foundation for business growth.