Chapman Freeborn appoints its first Group Director of Sport
Global charter specialist Chapman Freeborn has announced the appointment of Nick Lamb as its first Group Director of Sport.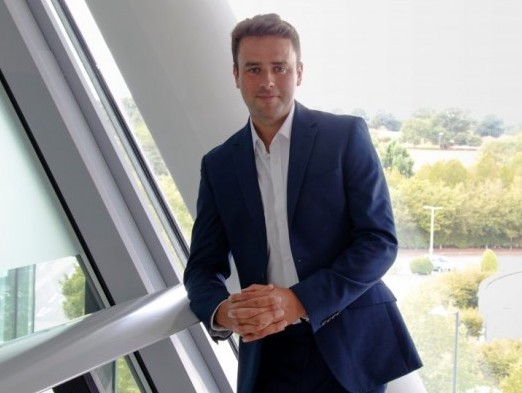 Global charter specialist Chapman Freeborn has announced the appointment of Nick Lamb as its first Group Director of Sport.
Lamb, who played cricket to a high level, has since worked for five years within sports travel for a global destination management company, specialising in the management of travel and logistics at major sporting events worldwide.
Lamb comes to Chapman Freeborn from Tourvest Destination Management, where he headed sales, and is now tasked with growing the company's already-established aircraft charter offer to sports teams, corporate sponsors, and governing bodies.
Lamb said, "I have built up a strong knowledge of the sports industry over many years, especially at Tourvest where I specialised in destination services at World Cups, Olympics, European Championships and Ryder Cups.
"It's clear that 2021 is going to be a huge one for sport, not least because events postponed this year due to the pandemic – including the Olympics and Euro 2020 – are being added to an already packed and exciting calendar."
Also Read: "Relationships are more important now than ever," writes Batliwala
"At a time when there are so many health concerns, chartering a plane is the most efficient way for teams, corporate sponsors, media and supporters – once spectators are allowed entry to major events again – to travel to tournaments."
"So, the opportunity is there, as a company with a long heritage and an excellent reputation, to increase our share of the market. My aim is to expand and grow the sporting side of the business."
Neil Dursley, chief commercial officer at Chapman Freeborn, believes it is a major appointment for the company.
He said, "Appointing a Group Director of Sport is an important strategic move for the business as we look to take advantage of a rapidly growing sector in air charter travel."
"Nick arrives at Chapman Freeborn with many years of experience in the sports travel and destinations services environment."
"Impressive sales results in his previous position, plus the fact that he has also been involved in elite sport and understands the sector at a deep level, made him the perfect candidate for the role."
"He will be a great fit for our passenger commercial and VIP Teams and will add considerable firepower to the ASG Group of companies which already have good experience in this sector. We are delighted to have him on board."
Lamb, who will be based at Chapman Freeborn's UK London Gatwick headquarters, has a global brief.
"It's an exciting role and what I'm already finding is there is so much experience and passion here at Chapman Freeborn," he said. "A lot of my colleagues have been here for 20 or 25 years and that shows to me it's a great place to work."