CHAMP Cargosystems collaborates with air cargo Belgium community
March 13, 2018: In a strategic move to be an integral part of over 100 member community comprising carriers, handlers, freight forwarders, IT providers, and other air cargo organisations, CHAMP Cargosystems has joined Air Cargo Belgium. CHAMP, which provides air cargo solutions to airlines, cargo handling agents, and freight forwarders around the world for over […]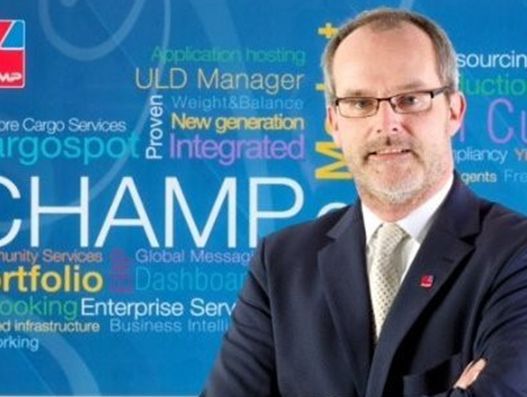 March 13, 2018: In a strategic move to be an integral part of over 100 member community comprising carriers, handlers, freight forwarders, IT providers, and other air cargo organisations, CHAMP Cargosystems has joined Air Cargo Belgium.
CHAMP, which provides air cargo solutions to airlines, cargo handling agents, and freight forwarders around the world for over three decades, plans to share its global air cargo IT insights, and collaborate more closely with members of Air Cargo Belgium.
As a representative of the air cargo community, Air Cargo Belgium supports strategic and ambitious goals for the development of air cargo for its stakeholders in the supply chain. It helps in implementing procedures to improve operations, and takes the lead in projects by linking with all stakeholders and government agencies to address topics of common interest.
"CHAMP is right at home in an organisation like Air Cargo Belgium," said Arnaud Lambert, CEO, CHAMP Cargosystems.
"Air Cargo Belgium members have the expertise and knowledge of the entire supply chain value system, with the common aim of cooperation, innovation, and shared success. We look forward to sharing these ideals with our new partners," said Lambert.
"Air Cargo Belgium is delighted with CHAMP's entrance to the community," said Steven Polmans, chairman, Air Cargo Belgium.
"As a well-respected member of the industry, the community has much to benefit from its knowledge and leadership in air cargo supply chain IT. The biggest progress and change in our industry in the future will be in the area of IT and digitisation, and I am sure CHAMP can help us as a community to take the lead in this change and innovation," said Polmans.