CEVA Logistics, Goodpack celebrate the launch of Tyrecube
April 12, 2019: CEVA Logistics and Goodpack have celebrated the launch of Tyrecube, a patented collapsible and stackable container providing an innovative method of moving tyres worldwide.
Goodpack operates the world%u2019s largest fleet of intermediate bulk containers.
Strategically located in the eastern side of Singapore at Tyrecube parent company Goodpack's Innovation Lab, major automotive companies were invited to witness Tyrecube%u2019s Innovation and Customer Experience Centre.
The launch allowed guests to inspect and understand Tyrecube%u2019s capabilities in automation and digitalization across the tyre supply chain.
They were able to see how it can help them achieve efficiency gains in plants and distribution centers with superior track and trace capabilities.
At the same time, it can provide flexible distribution solutions with lesser lead times and show how to lower CO2 emissions in the tyre supply chain.
Madhubhaskar Thirkode, director Global Tyre Sub-sector at CEVA Logistics said: %u201CThe trend in the tyre industry is more and more towards automated systems. Digitalisation of the supply chain is the future and Tyrecube initiatives are focused on addressing this fact. Warehousing and distribution solutions of the future have to be more efficient and help customers better sell their products. Such efficient distribution solutions are achieved with Tyrecube which can be applied right from the production line all the way to the end customer.%u201D
Michael Liew, deputy CEO of Goodpack says: %u201CWhat CEVA Logistics and Goodpack have put together will be a revolutionary solution for the finished tyre industry. The industry has been operating the same way for decades, it is not sustainable given today%u2019s challenges such as blue collar worker dependency, reduction of carbon footprint, and lack of traceability. We believe, Tyrecube is the answer to achieving efficiency and productivity gain in the industry. We are happy to host the Tyrecube team in our new Goodpack Global Lab.%u201D
You may also like:-
---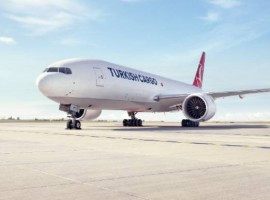 Air Cargo
Continuing its technological investments, the software reduces the error rate at its business processes as well as the costs while improving the employee productivity among other aspects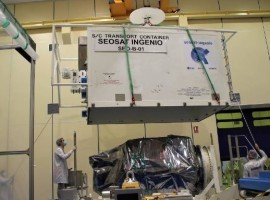 Aviation
SEOSAT-Ingenio is the first Spanish satellite with optical technology, developed primarily by the Spanish space industry led by Airbus in Spain as the prime contractor.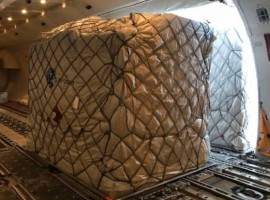 Logistics
Weekly direct flights will depart from Shanghai (PVG) every Monday and from Amsterdam (AMS) each Sunday to service for a post-COVID resurgence in demand during what is traditionally a fourth quarter peak season.