Cathay Pacific cargo volume drops by 6.2 percent in April
May 28, 2019: Hong Kong's Cathay Pacific and Cathay Dragon transported 163,694 tonnes of cargo and mail last month, a drop of 6.2 percent compared to the same month last year, according to traffic figures announced by Cathay Pacific Group.
On the other hand, the two airlines reported 4.9 percent year-on-year surge in passenger traffic. They carried a total of 3,127,186 passengers last month.
In the first four months of 2019, the number of passenger carried grew by 4.0 percent while capacity increased by 6.5 percent. Whereas, the tonnage fell by 5.3 percent against a 0.1 percent increase in capacity and a 5.9 percent decrease in RFTKs.
Ronald Lam, director Commercial and Cargo, Cathay Pacific said: "We saw year-on-year revenue growth for April in our passenger business only due to shift in Easter holiday. The long Easter holiday weekend helped stimulate demand and improve yield on short-haul routes. However overall yield for April still saw a year-on-year decline and such yield pressure is expected to continue in the coming months.
"The decline in air freight demand along major trade lanes continued to adversely affect our cargo business in April. It has led to decline in both volume and yield. Both are expected to remain difficult for the foreseeable future. Meanwhile, we continue to closely monitor the development of US-China trade relationship and its impact on the world trade flows."
Cathay Pacific has become the world's first airline to be awarded CEIV Fresh, the International Air Transport Association's (IATA) globally-recognised accreditation for perishable product handling.
"We are also pleased that our commitment to providing specialised cargo solutions was recently recognised when we became the world's first airline to be awarded CEIV Fresh, the International Air Transportation's (IATA) globally-recognised accreditation for quality handling of perishable products," concluded Lam.
You may also like:-
---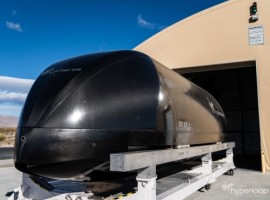 Logistics
Virgin Hyperloop and Bangalore International Airport Limited (BIAL), inked a MOU to conduct a feasibility study for a proposed Hyperloop corridor from BLR Airport.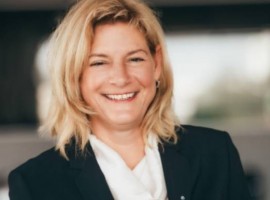 Logistics
Thielemann-Hald succeeds Martin Wehner, who has successfully managed the automotive business at Hellmann in recent years and has now assumed the role of chief commercial officer Europe.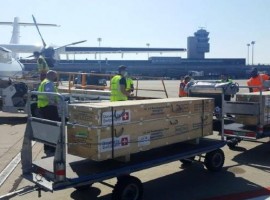 Air Cargo
They delivered vital aid supplies to the crisis-struck refugee camp, which is said to be the largest in Europe.