Cathay Pacific posts decline in cargo numbers in March
April 18, 2019: Cathay Pacific Group%u2019s March statistics show us that Cathay Pacific and Cathay Dragon see good results in terms of passengers but a drop in cargo and mail uplifted compared to the same month in 2018. The two airlines have transported total of 3,111,270 passengers last month - an increase of 2.5 percent […]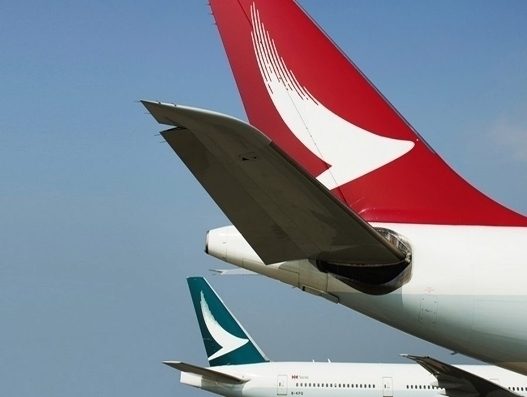 April 18, 2019: Cathay Pacific Group's March statistics show us that Cathay Pacific and Cathay Dragon see good results in terms of passengers but a drop in cargo and mail uplifted compared to the same month in 2018.
The two airlines have transported total of 3,111,270 passengers last month - an increase of 2.5 percent compared to March 2018.
Whereas, it reports a decline of 2.5 percent in the cargo and mail uplifted, compared to the same month last year. They carried 185,156 tonnes of cargo and mail in March 2019. The Hong-Kong based airline informs: "Capacity, measured in available freight tonne kilometres (AFTKs), was up by 0.3 percent while cargo and mail revenue freight tonne kilometres (RFTKs) dropped by 2.9 percent."
Ronald Lam, director Commercial and Cargo, Cathay Pacific said: "It should be noted that the later Easter holiday this year resulted in some distortion in our passenger revenue growth comparison. Passenger volumes were unable to keep pace with capacity growth during March, with yield also coming under pressure in both Business and Economy Class cabins. Meanwhile, the outlook for April, which includes the Easter peak, is promising.
"On the cargo side, we continue to see a trend of year-on-year decline in both volume and yield. However some slight improvements were seen in March when compared to the previous two months, including from our key markets of Hong Kong and mainland China to both regional and long-haul destinations. We continue to closely observe China-US trade talk developments and their impact on global trade flows."
In the first three months of 2019, the number of passenger carried grew by 3.7 percent while capacity increased by 6 percent.
During the same period, the cargo tonnage fell by 4.9 percent against a 0.2 percent dip in capacity and a 5.5 percent decrease in RFTKs.