Cargo transformation journey continues for American Airlines Cargo
Jessica Tyler, the new head of cargo at American Airlines speaks about the new responsibility and how she intends to lead her team at American Airlines Cargo amidst the pandemic and beyond.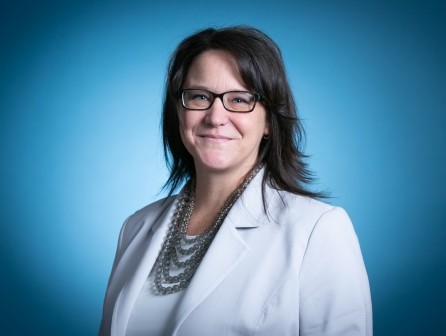 On March 20 this year when American Airlines Boeing 777 passenger aircraft took off from Dallas Fort Worth International Airport bound for Frankfurt in Germany, it was historic. This was the first cargo-only flight by American Airlines since 1984, when American retired the last of its Boeing 747 freighters. Since March 20 this year, American has done more than a thousand cargo-only flights carrying essential cargo commodities to hundreds of cities around the world. Jessica Tyler, President, Cargo and Vice President, Airport Excellence,
, speaks to Reji John, in one of her first media interviews in her new role, about the new responsibility and how she intends to lead American Airlines Cargo amidst the pandemic and beyond. Edited excerpts:
It has been about less than a month in your current new role as the head of cargo at American Airlines. If you can tell us what are some of your key priorities going forward from short to medium term?
We are still working to identify all our main priorities while we undergo our major organizational changes, but our focus is definitely to fly as much as we can and support our customers. On July 7 we ramped back up to nearly 3,700 flights a day on average, which is almost triple what we were flying just the week before. We do have passengers flying on many of these flights, especially essential workers, and are supporting those passenger flights with cargo as well. From a cargo-only flight perspective, we hit 1,000 flights on July 7 and we're really proud of that. We are working to expand those flights even more, possibly doubling the amount of cargo-only flights per week. Our main goal is to make sure that we are partnering with our customers to get essential goods where they need to go.
How did you deal with that situation in terms of those challenges? What were some things that you did right, perhaps, you did wrong, in the last hundred days?
We all were in a state of shock right at the dramatic drop in passenger demand and the restrictions that were put in place. It was hard to know how aggressive to be in decisions we were making for the business early on, but we recognized that just because passengers aren't flying there was still incredible demand for cargo.
So what do we do? We hadn't flown cargo-only flight since 1984. Fortunately, though, in my previous role with our strategy and development team, we had people who re-evaluated things like that constantly from a strategic perspective.We had just dusted off our analysis around freighters in the previous year, but this was in a unique environment. Between sales, revenue management, the strategy group, and operations, we started putting a plan together and working with teams across the airline. We had to fight the good fight internally and make sure that cargo-only flying would be profitable. The team did an awesome job of challenging our thinking across the board and proving our case for these kinds of flights to the right people.
All around, it took a lot of collaboration and pushing the status quo on our decision-making process from the past. We still have conversations every day about how we can continue to grow, especially as passenger demand begins to level off. I've been nothing but impressed by our team's ability to work cross-functionally and push for new ways to make things happen.
American Airlines has been flying on average nearly 3700 flights a day
How did the rest of the American Airlines Group, who in the normal course of business gets so busy with the passenger operations, come to support the cargo team?
The belief that we think we couldbring in any money was hard in the beginning, because the focus was:"How do we save jobs? How do we make sure that we have the liquidity needed tohelp us weather the storm that we are in?" And this stormis like no other. There is no denying that the pandemic is a crisis for our airline and for the airline industry.
In the beginning, when we had ideas we would have to work hard to push for them and figure out how to act on them.Now, months later, it is very different. We are much quickercommunicating ideas across the business and executing on them. The way we have reorganized as a company allows us to hustle and make decisions faster than we have in a more traditional hierarchical kind of structure.
We are dedicated to making sure American Airlines plays a part in this pandemic and we are doing everything we can to move those critical goods wherever they need to go.The process of developing cargo-only flights has brought our passenger sales and cargo sales teams closer than they've ever been. That cargo is such an incredible part of putting food on tables, getting medicine to people, getting testing equipment and materials to people, and more. We've always known that this supply chain matters to making the world, but it's incredible to see that story told through different channels and to a wider audience who may not have known the importance of cargo before.
What is your outlook of the air cargo industry for the next two to three months?
I think the next two or three months won't look too differently than what is happening right now with a lot of the Covid-19 spikes and hotspots that we've seen. While we have not seen cargo demand trail off, PPE may be backing off a little bit.Over the next two or three months, we will continue to partner with our customers and ground handlers to move these important goods around the world. I continued to be incredibly impressed with the industry's flexibility and everyone's willingness to adjust and adapt. Certain markets have risen in importance, and other markets have less demand than usual. We have been able to shift and pivot as necessary to meet these changing needs, and I expect this kind of pivoting to continue.