Brussels Airport handles five lakh tonnes of air cargo
December 15, 2017: For the first time since DHL Express moved its European hub from Brussels to Leipzig, Brussels Airport has hit the milestone of handling 5,00,000 tonnes of flown cargo. "Although numbers are not an all-time high, yet it's a symbolic milestone for us and our cargo community," said Steven Polmans, head of cargo […]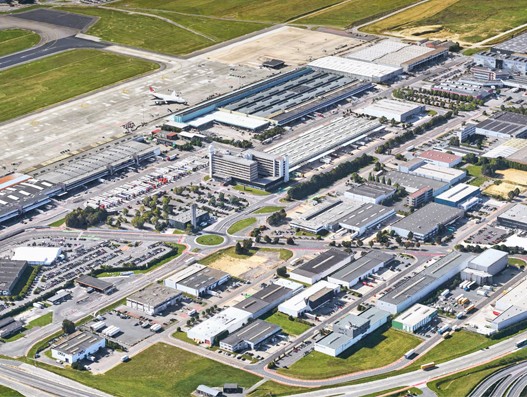 December 15, 2017: For the first time since DHL Express moved its European hub from Brussels to Leipzig, Brussels Airport has hit the milestone of handling 5,00,000 tonnes of flown cargo.
"Although numbers are not an all-time high, yet it's a symbolic milestone for us and our cargo community," said Steven Polmans, head of cargo and logistics of Brussels Airport.
"Since 2008, our volumes plummeted below 5,00,000 tonnes of cargo, and in 2013, we were even hovering with the 4,00,000 number. But in the last four years, we have witnessed an overall growth of over 25 percent in our flown volumes," he said.
While the growth was seen in all segments, the key driver for the year to date growth of 9.5 percent comes from the cargo in the bellies of the passenger aircraft.
This segment grew with 13 percent, followed by integrator traffic ( 9.9 percent) and traditional full freighter uplift ( 6.6 percent).
Interestingly, exports out of Brussel jumped considerably in 2017, which was fuelled by a strong economic performance in Belgium and Europe. The biggest increase was observed on lanes to South America and Asia.
The BRUcargo area also handled more than 140,000 tonnes of local cargo being trucked to or from other European hubs. It has brought the BRUcargo volume forecast for 2017 close to 700,000 tonnes of air cargo.
During next year, the airport is expecting to post robust growth figures. Some airlines started their operations only at the onset of 2017 winter, including Hainan to Shanghai or a second daily Emirates flight to Dubai. Brussels Airport is also expecting to add new customers, such as Cathay Pacific and Amerijet.
To cope with this growth, Brussels Airport is in the process of finalising a major expansion plan for the cargo area, including new warehouse, additional apron space and the introduction of a third handling agent. The outcome is expected to be formally announced during mid Q1, next fiscal.
Meanwhile, projects which are in the pipeline to facilitate cargo handling and increase the efficiency include slot booking system for all truck movements at the cargo zone and pooling airside handling equipment.