Brussels Airlines undergoes management churn
Brussels Airlines has announced a major change in its board composition with the entry of Jan Smet, a former Governor of Belgium's Central Bank as co-chairman. Also new on the board is former CEO and now a member of Lufthansa' Executive Board, Christina Foerster, who was succeeded late last year as CEO by Dieter Vranckx. Etienne Davignon will remain on the Board of Directors in his new capacity as Minister of State for the Belgian government.
Etienne Davignon stated, "Brussels Airlines is facing turbulent times. With his renowned expertise in economics and in-depth international experience, Jan is the right person to support the Management Board of Brussels Airlines in guiding Belgium's home carrier through the unprecedented crisis caused by worldwide Coronavirus pandemic. In parallel, I am very happy to welcome Christina Foerster in the Board. As former CEO of Brussels Airlines and member of the Lufthansa Group Executive Board, her extensive knowledge of both entities are definitely of an added value to Brussels Airlines."
Etienne served for 18 years on the board of directors of SN Airholding, guiding Brussels Airlines through challenging times after the airline took to the air following the demise of SABENA. Etienne Davignon said he believes the time is right to hand over his Co-Chairman responsibilities to Jan Smets.
The new Board of Directors of SN Airholding consists now of the following members:
Jan Smets, Former Governor of the National Bank of Belgium (Co-Chairman)
Thorsten Dirks, Member of the Lufthansa Group Executive Board & Chief Officer IT, Digital & Innovation (Co-Chairman)
Minister of State Etienne Davignon
Heike Birlenbach, Senior Vice President Sales Lufthansa Group Network Airlines & CCO Hub Frankfurt
Christina Foerster, Member of the Lufthansa Group Executive Board, Customer & Corporate Responsibility and former CEO of Brussels Airlines
You may also like:-
---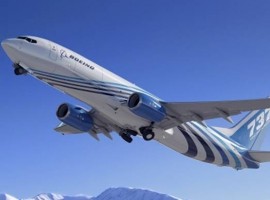 Aviation
Logistics
Primarily used to carry express cargo on domestic or short-haul routes, the airplane is capable of carrying up to 23.9 tonnes (52,800 pounds) and flying up to 2,000 nautical miles (3,750 kilometers).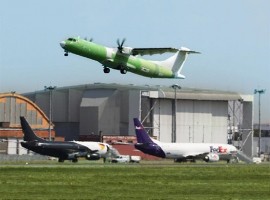 Air Cargo
Logistics
The ATR 72-600F will provide cargo operators with advantages of the latest generation market-leading regional turboprop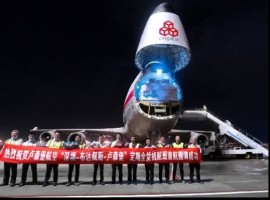 Aviation
The weekly frequency is routed Luxembourg-Bangkok-Shenzhen before returning westbound to Luxembourg via Bangkok with an additional stopover in Budapest.