Brussels Airlines bolsters leadership structure, appoints new CEO and COO
February 6, 2018: As part of its initiative to accomplish strategic business objectives, the board of directors of Brussels Airlines recently announced new leadership structure and appointments. Christina Foerster has been appointed as chief executive officer along with Thibault Demoulin as chief operating officer of the Brussels Airlines from April 1. "I am pleased that […]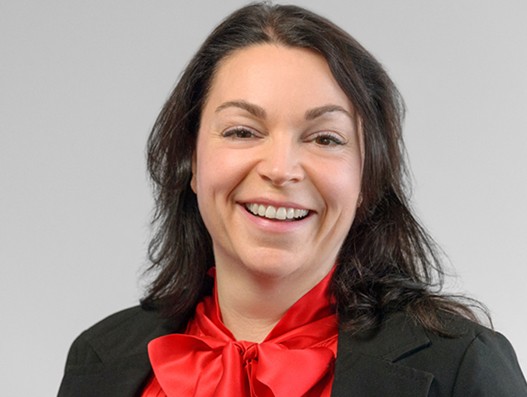 February 6, 2018: As part of its initiative to accomplish strategic business objectives, the board of directors of Brussels Airlines recently announced new leadership structure and appointments.
Christina Foerster has been appointed as chief executive officer along with Thibault Demoulin as chief operating officer of the Brussels Airlines from April 1.
"I am pleased that Christina Foerster has agreed to assume the position of CEO of Brussels Airlines. She is the first female to head a Lufthansa Group airline," said Thorsten Dirks, executive board member of Lufthansa Group, CEO of Eurowings and member of the Brussels Airlines board of directors.
"We are convinced that the new team along with the existing workforce will further strengthen cooperation between Brussels Airlines and Eurowings. Together we will be able to shape the European airline industry, and succeed in our sustainable growth plans. Brussels continues to be a stronghold in our growth strategy," said Dirks.
Foerster was earlier with Brussels Airlines as chief commercial officer for one and a half years. Since then, she is based in the Belgian capital. Till date, she has held several leadership positions in the aviation industry before joining Brussels Airlines. She served the Lufthansa Group in various roles, which includes general manager product management intercontinental, vice president network and fleet development and senior vice president network, group & alliance development.
Similarly, Belgian Thibault Demoulin has been with Brussels Airlines' as senior vice president flight operations, and deputy accountable manager since last 12 years.
He has proven expertise in establishing safe, reliable and punctual operations at Brussels Airlines, which makes him a perfect fit as the carrier's COO.
"In 2017, Brussels Airlines and Eurowings gradually laid the foundations for a common future, in which strengths of both airlines will be combined, with the ambition to build a strong, sustainable and leading pan-European airline. Growing within the Eurowings Group as a Belgian entity will allow us to further build on our specificities, such as our Africa expertise, and our Belgian touch. Along with Eurowings, we will further expand our long-haul reach of Brussels and Dusseldorf, and continue to fulfil our role as Belgium's home carrier, which is an important economic growth engine of our country," said Etienne Davignon, co-chairman of the board of SN Airholding.
Dirks said that Brussels Airlines is a crucial cornerstone of the Eurowings Group, which is striving to become a leading European airline.
"With Brussels Airlines, we can count on a unique know-hows of the African market and a long-standing expertise with long-haul operations. Currently, our colleagues from Brussels Airlines are leading the process of successfully establishing long-haul operations at Dusseldorf, which is one of our important platforms in Germany," said Dirks.
This strong new leadership team, coupled with their passion, along with the expertise of the Brussels Airlines staff, will be a catalyst for the future for the Eurowings Group, he said.
"The combined strength of Brussels Airlines and Eurowings represents one of the three major strategic pillars of the success of the entire Lufthansa Group. This will set the growth of Brussels Airlines in the future," said Dirks.
"In the last 15 years, Bernard Gustin made significant contributions towards Brussels Airlines by steering its growth during turbulent times. Gustin was also instrumental in putting our airline back on the European map," said Davignon.
"It's clearly his accomplishments that Brussels Airlines is today the number one carrier in Belgium, despite aggressive competitions from the low-cost airlines, which is constantly trying to grab the market share," said Davignon.
During his five years stint with the Brussels Airlines as CFO, Jan De Raeymaeker made significant contribution to the success of the company, said Dirks.
"Planning and executing the overall Brussels Airlines restructuring plan and strategically repositioning the company after Vueling, EasyJet and Ryanair entered the Belgian market is also Raeymaeker's merit," said Dirks.
"Gustin and Raeymaeker have managed to steer Brussels Airlines to its growth path after the terrorist attacks in March 2016. Thanks to their professional crisis management and leadership skills, Brussels Airlines got out of the crisis even stronger than before, and clearly positioned itself as a competitive, reliable and responsible airline," said Dirks.