Blue Dart reports Rs 122 crore net profit in first-half
The company leased one more aircraft during Q2, and launched the Med-Express Consortium to leverage the use of drones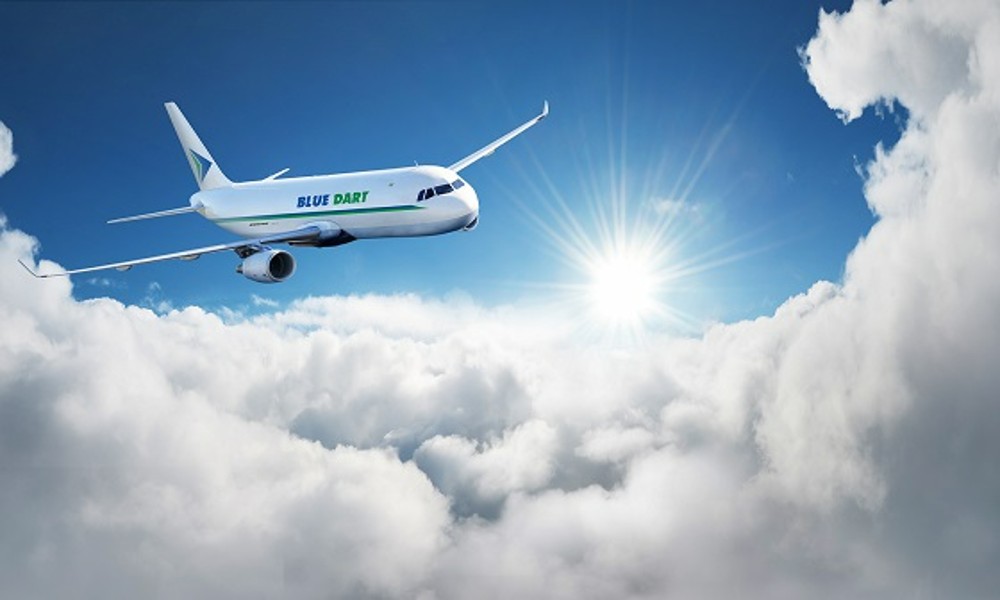 Mumbai-based Blue Dart Express, an express air and integrated transportation and distribution company, reported a 55 percent increase in consolidated revenue from operations at Rs 1,990 crore for six months ended September 30, 2021, compared to Rs 1,283 crore in H1FY2021.
Net profit came in at Rs 122 crore as against a loss of Rs 84 crore in H1FY2021. Blue Dart carried 11.6 crore shipments weighing 422,933 tonnes during H1.
Consolidated revenue from operations during Q2FY2022 increased 30 percent to Rs 1,124 crore and net profit was up 114 percent to Rs 90 crore.
"The company witnessed strong pullback in demand during the quarter as wave II of pandemic started slowing down," Balfour Manuel, managing director, Blue Dart said." All economic indicators like GDP growth, Index for Industrial Production, GST collections etc. reflected strong recovery. Growth during the quarter is testimony to heightened business activities of key industrial verticals."
Blue Dart Aviation purchased one more leased aircraft during the second quarter "in its pursuit of improving efficiency to create value for stakeholders."
The company successfully launched the Blue Dart Med-Express Consortium to leverage the use of drones for providing a robust healthcare infrastructure to the interiors of the nation.
"Pandemic during last quarter created an unprecedented situation in the country. Without much bothering about adverse situations, Blue Darters played a vital role in reaching medicines, testing equipment and other emergency material which was highly appreciated by the customers. To appreciate their efforts, the company has proposed a token ex-gratia payment of €300 equivalent in rupee term to all employees except senior management. A cost of Rs 35.95 crore towards ex-gratia has been recognised in the current quarter financials as exceptional item," the statement said.