BLR airport continues positive growth, processes over 34K tonnes of cargo in October
Kempegowda International Airport processed 34,339 tonnes of cargo in October 2020, recording a 26-month high in tonnage.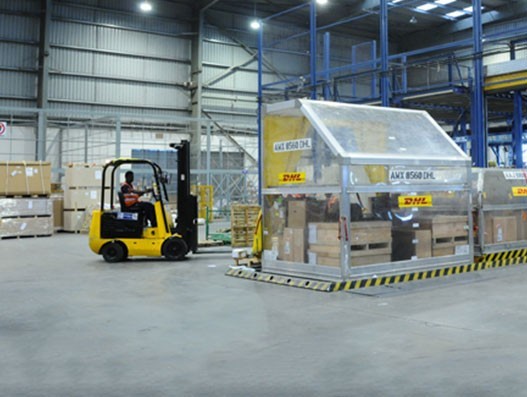 Kempegowda International Airport, Bengaluru (BLR Airport/ KIAB) processed 34,339 tonnes of cargo in October 2020, recording a 26-month high in tonnage. The airport witnessed a highest-ever domestic outbound tonnage of 8,117 tonnes in during the time, largely driven by e-commerce shipments and and highest domestic inbound cargo of 6,595 tonnes, since November 2019.
Perishable commodities, which have been the major growth driver for BLR Airport in FY 2020-21, continued to be the top international commodity, accounting for 12 per cent of total exports in the same month and Doha emerged as the top destination with 1,095 tonnes.
After becoming the first airport in India to record positive growth in September 2020, the trend continued in October 2020 as well, registering a 0.1 per cent increase against October 2019. The record single-day Air Traffic Movement (ATM) was 52 ATMs on October 22, with the day witnessing a volume of 1,359 tonnes of cargo.
In a virtual press brief held today, Satyaki Raghunath, chief strategy & development officer, BIAL, said, "We plan to increase the annual cargo capacity of BIAL to the range of 750,000 to 850,000 tonnes in the next five to six years and then to a million tonnes in 10- 15 years. We will have 30 percent of all pharmaceutical cargo of south India moving through Bengaluru airport."
"The surge in e-commerce cargo in October could be understood as it is the festive season going on. Perishables commodities have started to become very important for KIAB. We are actively engaging with the agricultural ministry and the ministry of civil aviation to enable movement of agricultural goods," Satyaki added.
During the first lockdown period from March to May, BIAL's share of the total cargo throughput across all Indian airports increased to 14 per cent compared to 11 per cent for the same period last year.
"In order to enable ease of doing business, Bengaluru airport has opened the first public bonded 10,000 sq ft warehouse inside the airport. This will enable re-export of goods, long term storage of bonded cargo without extra duties, assist partial clearances and allow repacking and relabeling," informed Satyaki.
The airport, which is also planning to open India's first export cargo terminal in the next two months, is in the process of implementing an air cargo community system which will bring all stakeholders together, eliminate paperwork and duplication of information.
Read also: India registers 19% growth in domestic air passenger traffic between FY 2014 and 2016-17