ASL orders 737-800 BCFS; orders and commitments for the freighter jet reaches 120
June 19, 2019: ASL Aviation Holdings DAC has signed Memorandum of Understanding (MoU) with Boeing for 20 737-800 Boeing Converted Freighters (BCFs). The agreement includes 10 firm orders and 10 purchase rights.
Operating on six continents, ASL provides network solutions to express freight integrators. The group has 4 European airlines; ASL Airlines Ireland, ASL Airlines Belgium, ASL Airlines France, and ASL Airlines Hungary.
The 737-800BCF carries more payload – up to 23.9 tonnes (52,800 lbs.) – and flies farther – 2,000 nautical miles (3,750 km) compared to 737 classic freighters. It also offers operators improved fuel efficiency, lower operating cost, and higher reliability than previous standard-body freighters.
"Having operated two leased 737-800BCFs across our wide European network, we are very pleased with how the flexibility and reliability of these freighters fulfill our operational needs in meeting our customer requirements," said Hugh Flynn, chief executive, ASL Aviation Holdings.
"The aircraft is highly efficient and right-sized for our developing operations on behalf of our express cargo customers who are experiencing growing demand. The 737-800BCF will also give us access to new markets."
The 737-800 converted freighter has received 120 orders and commitments, from eight customers. One of the biggest customers to acquire the jet is Amazon who plans to provide faster shipping to customers with the help of this cargo plane.
The Boeing Company informed through a statement that with more operators seeking out the 737-800BCF, it is looking at expanding its conversion capacity.
Boeing recently inaugurated new conversion lines at Boeing Shanghai Aviation Services (BSAS) and Taikoo (Shandong) Aircraft Engineering Company (STAECO), while looking to expand further. The programme is committed to more than double 737-800BCF output this year, going from eight conversions in 2018 to 17 in 2019.
Boeing predicts that 2,650 freighters will be delivered between 2018-2037, with more than 60 percent of these deliveries comprised of passenger-to-freighter conversions.
Already operating on four continents (Africa, Asia, Europe, and North America) after entering service last year, the 737-800BCF is certified by various global regulators: the US Federal Aviation Administration, the European Aviation Safety Agency, the Civil Aviation Administration of China, and Russia's Federal Air Transport Agency.
You may also like:-
---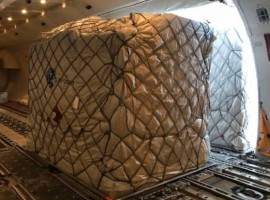 Logistics
Weekly direct flights will depart from Shanghai (PVG) every Monday and from Amsterdam (AMS) each Sunday to service for a post-COVID resurgence in demand during what is traditionally a fourth quarter peak season.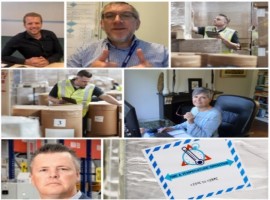 Air Cargo
Covid-19
Amsterdam Airport Schiphol's Pharma Cargo Community is collaborating to ensure the temperature-controlled supply chain is ready for the safe and efficient transportation of Covid-19 vaccines.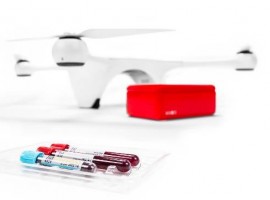 Drones
Through this partnership, Matternet will conduct a joint research project with JAL in Japan, as the company continues to expand its commercial business globally.