Arbitrator rules in favor of Atlas Air in its labor dispute with pilots
Aug 28, 2019: Atlas Air pilots, who fly packages for companies such as Amazon and DHL, lost the legal battle to secure a new work contract. A statement from the parent company, Atlas Air Worldwide Holdings, informed us that "The August 26, 2019 arbitration decision affirms that the merger provisions of the collective bargaining agreement […]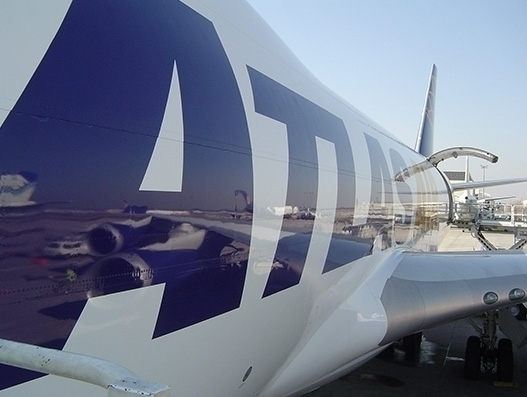 Aug 28, 2019: Atlas Air pilots, who fly packages for companies such as Amazon and DHL, lost the legal battle to secure a new work contract.
A statement from the parent company, Atlas Air Worldwide Holdings, informed us that "The August 26, 2019 arbitration decision affirms that the merger provisions of the collective bargaining agreement (CBA) apply in connection with Atlas Air's acquisition of Southern Air, Inc. in April 2016."
While this is a win for Atlas Air, reports suggest that the union that represents its pilots, the Airline Professionals Association, Teamsters Local 1224, will "pursue all remaining legal options" to avoid a contract resolved by an arbitrator.
The union has been in violation of the existing CBA by refusing to follow the merger provisions for a new joint collective bargaining agreement (JCBA), and by failing to present an integrated pilot seniority list to the company.
In a separate, but related, proceeding, the union was also found to be in violation of the Southern Air CBA for refusing to follow the merger provisions for this JCBA on behalf of the Southern Air pilots.
The official release from AAWW tells us that the arbitrators in both cases ordered the union to now proceed with contractually required negotiations for a new JCBA in connection with the merger.
"It is time for our hardworking crew of over 2,000 Atlas Air and Southern Air pilots to receive a new, competitive contract with enhanced pay and benefits. This has been our goal since we announced the Atlas-Southern merger in early 2016. The recent decisions by the arbitrators have made clear that the existing collective bargaining agreements provide the appropriate path for the merger and should have been followed," said William J Flynn, chairman and chief executive officer, Atlas Air Worldwide.
In addition, the union has been asked to submit an integrated seniority list of Atlas Air and Southern Air pilots to the company within 45 days, followed by a period of bargaining, after which any unresolved issues would be submitted to timely, interest-based arbitration.
US district court orders Atlas Air pilots to stop illegal slowdown

As previously announced, in a separate labor-related proceeding in July, the US Court of Appeals for the District of Columbia affirmed a federal district court ruling that ordered the International Brotherhood of Teamsters, the International Brotherhood of Teamsters, Airline Division, and Local Union No. 1224 to stop an intentional and illegal work slowdown by Atlas pilots in violation of the Railway Labor Act. The unanimous ruling from a three-judge panel blocks the Union from continuing to engage in improper activities such as excessive sick calls on short notice or refusing to work overtime.