American's first-quarter net loss stood at $2.2 billion
American Airlines Group Inc. reported its first-quarter 2020 financial results, which stated that the group's first-quarter net loss stood at $2.2 billion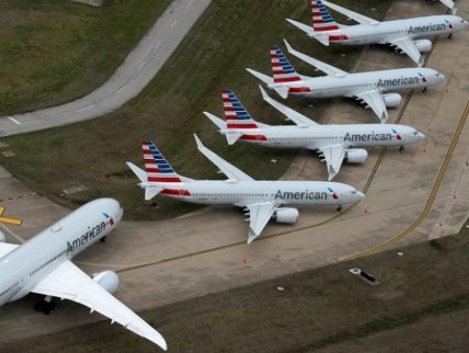 American Airlines Group Inc. reported its first-quarter 2020 financial results, which stated that the group's first-quarter net loss stood at $2.2 billion, or ($5.26) per share. Excluding net special items, first-quarter net loss stood at $1.1 billion, or ($2.65) per share.
American ended the first quarter with $6.8 billion of available liquidity and expects to end second quarter with approximately $11 billion of liquidity.
Responding to the Covid-19 crisis, American launched the company's first cargo-only flights since 1984 to transport critical goods between the US and Europe, Asia and Latin America. American is currently able to transport more than 6.5 million pounds of critical goods weekly on its cargo-only flights.
American has donated more than 100 tonnes of food to food banks in the company's hub cities. Raised, with customer participation, approximately $3 million for the American Red Cross to support workers on the front lines of the COVID-19 pandemic. And Donated thousands of supply kits to patients and health care workers and care packages to U.S. military members in quarantine.
Commenting on these testing times and reporting on group's fiscal stand, keeping the first quarter in view, Doug Parker, chairman and CEO, American Airlines opined:
"Never before has our airline, or our industry, faced such a significant challenge. True to fashion, the American Airlines team has done a phenomenal job taking care of our customers and each other during such difficult and often heartbreaking times. We are incredibly proud of their selflessness and dedication to others.
We have moved quickly and aggressively to reduce our costs and bolster our liquidity, we are particularly grateful for the $5.8 billion in financial assistance American will receive through the Payroll Support Program, and we appreciate the bipartisan congressional and U.S. Department of the Treasury and Department of Transportation support to protect airline jobs and ensure a strong and competitive US airline industry.
We have a lot of difficult work ahead of us. And while there is still uncertainty in what's to come, we are confident that through the dedication of the American Airlines team and our swift actions, we will get through this for our team, our customers and our shareholders."