Airlink relief flight lands in Bahamas
Sep 18, 2019: Relief organisation Airlink partnered with United Airlines to launch a flight carrying critical supplies and relief teams for five nonprofits, to help people of Bahamas recover from the devastating impact of Hurricane Dorian. Lack of clean water and need for temporary shelter, medical care and other services continue to make thousands of […]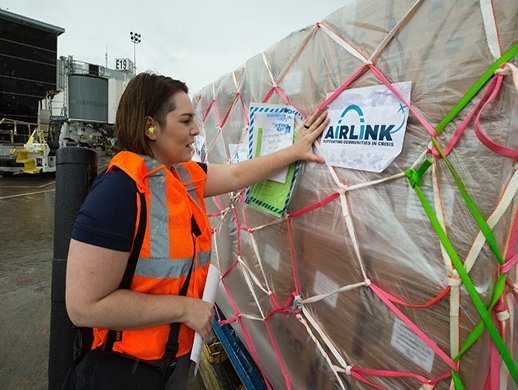 Sep 18, 2019: Relief organisation Airlink partnered with United Airlines to launch a flight carrying critical supplies and relief teams for five nonprofits, to help people of Bahamas recover from the devastating impact of Hurricane Dorian.
Lack of clean water and need for temporary shelter, medical care and other services continue to make thousands of people in the Bahamas vulnerable.
The plane, carrying nearly 100 relief workers and 30,000 pounds of aid including hygiene kits and food, left George Bush Intercontinental Airport (IAH) in Houston and landed at Lynden Pindling International Airport in Nassau, Bahamas.
Organisations being assisted by the partnership are Heart to Heart International, Mercy Corps, Rise Against Hunger, Team Rubicon and Waves for Water.
In anticipation of continued need, Airlink is raising funds to support future flights and operations.
LATAM Group delivers relief cargo to the Bahamas
Amazon, FedEx come to aid of hurricane-hit Bahamas
Air Charter Service gears up to aid Hurricane Dorian victims
Dorian's impact by connecting United with the incredible relief workers and organizations stepping up to help in The Bahamas," said Sharon Grant, chief community engagement officer at United Airlines.
Airlink counts on donors and partners like United Airlines to transport relief personnel and humanitarian aid for its trusted network of relief organisation partners.
"Our teams were on the ground in the immediate aftermath answering calls from the EMT Coordination Cell and providing debris removal services to impacted communities," said Brent Slough, Mobilisation manager for Team Rubicon.