Airfreight companies must innovate to meet customer expectations: Manoj Singh
Dec 11, 2019: Mumbai International Airport Limited (MIAL) is one of the most important air cargo hubs for India with a cargo capacity of one and a half million tonnes for a single calendar year. Manoj Singh, senior vice president and head cargo, MIAL talks about Indian air cargo market and how MIAL has positioned […]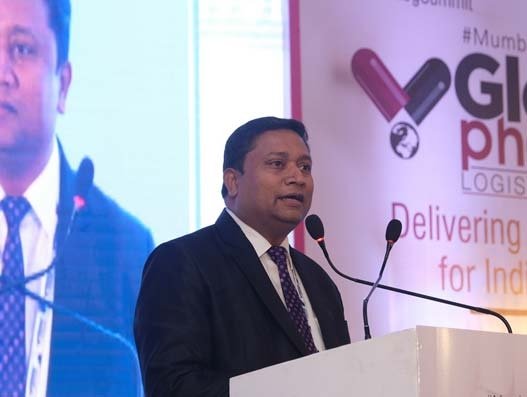 Dec 11, 2019: Mumbai International Airport Limited (MIAL) is one of the most important air cargo hubs for India with a cargo capacity of one and a half million tonnes for a single calendar year.
Manoj Singh, senior vice president and head cargo, MIAL talks about Indian air cargo market and how MIAL has positioned itself in the highly competitive market in an email interview.
Tell us about your views on the current Indian air cargo market.
The Indian air cargo constituted a cargo volume of 3.56 million tons of cargo in FY 2019 with a growth rate of 6 percent over the previous year, adding significant momentum to global growth. In the past few decades, owing to a substantial influence of market forces and advanced technology, the global air cargo industry has evolved considerably. With the introduction of blockchain and artificial intelligence, this has facilitated several options from shippers to receivers for physical tracking movements of cargo, flight times, wait times, holdovers, etc.this has enhanced the overall customer service.
As per research reports, demand for domestic air freight is expected to grow at 7-9 percent CAGR propelled by rapid demand in line with the e-commerce industry as well as from small and medium B2B segments. Besides, the improvement of air connectivity to smaller cities has propelled growth in the cargo segment. Furthermore, the Open Sky Policy for air cargo and improved international connectivity coupled with expanding cargo-handling infrastructure, both physical and digital have also helped in driving a high growth of air cargo in India over the last few years.
FROM MAGAZINE: Indian air cargo stretching wings even in times of trouble
How is Mumbai International Airport positioned in the current Indian air cargo market?
Chhatrapati Shivaji International Airport (CSIA) has an annual capacity to service over one and a half million tonnes of cargo and currently maintains a robust and growing market share of 27 percent in the overall Indian air cargo market; CSIAhas registered an increase of 6.3 percent in FY19 over FY18. The Mumbai air cargo terminal is one of the leading airports in India when it comes to air cargo handling.
What are the cargoes moving through CSIAand how does MIAL manage them?
CSIAconnects to over 500 cargo destinations and is a gateway for pharmaceuticals, perishables, and engineering goods to India. CSIAhas exclusive terminals for cargo operations and is in the process of increasing its pharma handling capacity at Mumbai to 4,50,000 tons.
GVK MIAL is the first airport in India and third in Asia to obtain "IATA CEIV Pharma" accreditation, a global industry recognitions supporting the air transport industry and is in full compliance with pharmaceutical manufacturers' requirements.
GVK MIAL has been at the forefront in developing infrastructure at CSIA by enhancing capacity and creating robust process management. With the introduction of CSIA's first air cargo community portal – GMAX has provided access to world-class technology enabling a smooth flow of cargo and an increase in freight penetration. Besides, technology has enabled stakeholders access to mobile applications that offer real-time tracking of shipment that helps in delivering customized handling solutions for its clientele.
Additionally, CSIA has further commissioned India's largest Export Argo terminal in April 2019, with an annual capacity of 1,60,000 tonnes strengthening the export business of Indian stakeholders. CSIA will also be soon launching its "Cooltainer" operations that will have a temperature-controlled transportation facility for managing the movements of pharmaceuticals between terminal and tarmac with no downtime or loss in temperature; this service goes live from December 2019.
The official data of DGCA on air freight showed a 5.3 percent decline in August 2019. What is happening?
The global air cargo industry has witnessed a fall in cargo volumes due to economic slowdown, rising fuel prices, and weakening trade that have driven a decline in demand, which began at the end of last year and continued through August 2019. The domestic aviation sector, which has seen a consistent double-digit growth, is now witnessing subdued air travel demand resulting in low margins and losses. One of the reasons is the discontinuation of Jet Airways operations impacting overall sentiments in air cargo movements.
In the last few months, a decline in air freight has seen companies shifting to ocean transport while there are companies that are focusing on inbound cargo business from global markets to increase air freight growth.
China Airlines Cargo recently started a new freighter service through Mumbai. What does it say about air cargo demand and potential at CSIA?
China Airlines Cargo commenced its freighter service twice a week on the Taipei-Mumbai-Amsterdam route with the deployment of a widebody Boeing 747 aircraft from November 2019. The airline is focusing on western and southern India to strengthen its Mumbai gateway network. CSIA and China Airlines are both certified with IATA CEIV pharmaceutical certification, which will help in accelerating growth in Pharma Exim movement, e-commerce, Industrial Machinery between Mumbai and several destinations like Far East, Europe, and the USA. Furthermore, CSIA is in the process of inducting a few more airlines to enhance its cargo capacity and offer its stakeholders seamless reach across the world.
What are the new trends and concepts that are ruling the air cargo market and how is MIAL adopting them?
Agility, efficiency, innovation, transparency, and customer satisfaction are all drivers of a successful new-age digital air cargo supply chain offered by CSIA. Today, stakeholders are expecting faster and more transparent business with greater efficiency. Airfreight companies have to innovate to keep up with customer expectations. In this regard, automation and digitization in supply chain management play a vital role in not only facilitating significant cost savings to supply chain partners.
The newly automated blockchain facility is an upcoming concept and is set to achieve its full potential in the air freight industry. Blockchain will help in supporting existing IT systems to address significant challenges & issues due to its decentralized digital ledger record concept. This technology has numerous benefits to offer such as accurate tracking of consignments, end-end visibility, reduction of transport time, cost savings, real-time & precise information, accountability, ownership, security & transparency of data and secured financial transactions
GVK MIAL has always been at the forefront in introducing new digital solutions and IT innovations in the air cargo supply chain at CSIA. With the reduction of dwell time, cargo owners can save on storage charges applied leading to better profits and faster movement of cargo. Customer satisfaction and strengthening customer confidence in air freight transport has always been our vision.
MIAL has accordingly invested in IT systems that help to provide the best to our stakeholders. GVK MIAL is India's first airport to introduce web-based air cargo community platform (GMAX) and air cargo custodian mobile application.
With the purpose of hassle-free payments, CSIA has introduced superior technology for its payment gateway modules within GMAX. With a long-term focus on creating an effective warehouse management solution, CSIA is working on connecting GMAX to all its digital devices operating in the air cargo terminal using the "IoT" application for seamless tracking and accurate inventory management.