Air freight demand swings 8.8 percent in November 2017 despite cyclical growth
January 10, 2018: The International Air Transport Association (IATA) data for global air freight markets indicated that demand, measured in freight tonne kilometers (FTKs), climbed 8.8 percent during November 2017, compared to the year-earlier period. There was an increase from the 5.8 percent annual growth recorded in October 2017. Despite indicators pointing to air cargo […]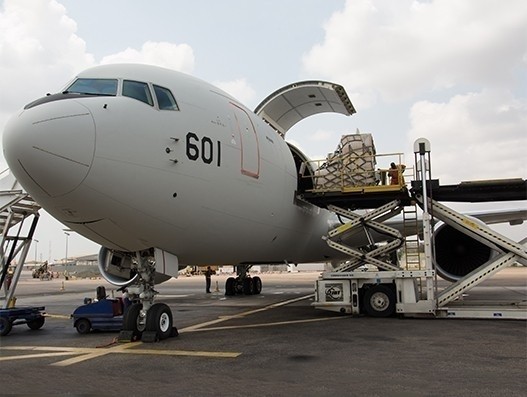 January 10, 2018: The International Air Transport Association (IATA) data for global air freight markets indicated that demand, measured in freight tonne kilometers (FTKs), climbed 8.8 percent during November 2017, compared to the year-earlier period.
There was an increase from the 5.8 percent annual growth recorded in October 2017. Despite indicators pointing to air cargo having passed a cyclical growth peak, demand remains strong.
Freight capacity rose by 4 percent year-on-year in November. It was the 16th consecutive month, in which, demand growth outstripped capacity growth, which is positive for industry load factors, yields, and financial performance.
The uptick in freight growth coincides with the traditional period of strong demand seen in the fourth quarter. November's robust performance puts the air cargo industry on track to achieve its strongest operational and financial performance since the post-global financial crisis rebound in 2010.
The purchasing managers index (PMI) for manufacturing and export orders, which has tracked sideways for much of 2017, reached a seven-year high in the fourth quarter signifying that growth is carrying momentum into 2018.
"Air freight demand remains robust. November showed 8.8 percent year-on-year growth, keeping up the momentum that will make 2017 the strongest year for air cargo since 2010. And there are several indicators that 2018 will be a good year as well. In particular, buoyant consumer confidence, the growth of international e-commerce and the broad-based global economic upturn are cause for optimism as we head into the New Year," said Alexandre de Juniac, Director General and CEO of IATA. Airlines in all regions reported an increase in total year-on-year demand in November.
Asia-Pacific airlines saw freight volumes increase by 8.1 percent and capacity expand by 1.2 percent in November, compared to the same period last year. The region's manufacturers continue to enjoy buoyant export order books.
And the major exporters in China and Japan have reported rising demand supported in part by a pick-up in economic activity in Europe and a continued solid performance from the US. This is expected to support demand in the New Year.
North American carriers posted an increase in freight volumes of 9.6 percent for November. Capacity increased 3.9 percent. The strength of the US economy and the US dollar has improved the inbound freight market in recent years.
Data from the US Census Bureau shows an 11.6 percent year-on-year increase in air imports to the US in the first ten months of 2017, compared to a slower rise in exports of 6.7 percent. The recently agreed US tax reform bill may also help to support freight volumes in the period ahead.
European airlines posted a 9.9 percent increase in freight demand in November and a capacity increase of 4.7 percent. Concerns that the recent strengthening of the euro might have affected the region's exporters have not materialized. Europe's manufacturers' export orders are growing at their fastest pace on record. This is expected to support demand into the New Year.
Middle Eastern carriers' year-on-year freight volumes increased 6.6 percent in November and capacity increased 3.1 percent. During the same period carriers in the region posted 6.6 percent growth in international freight volumes%u2014the slowest regional year-on-year growth for the second time in three months. However, seasonally-adjusted international freight volumes have continued to trend upwards at a rate of 8-10 percent over the past six months.
Notably, freight load factors have increased substantially on routes to and from the Middle East to North America, indicating a fall in capacity flown on the route.
Latin American airlines experienced a growth in demand of 9.4 percent in November and a capacity increase of 11.1 percent compared to the same period in 2016.
International freight volumes rose by 9.6 percent over the same period. This is well ahead of the five-year average growth rate of 0.9 percent. The pick-up in demand comes alongside signs of economic recovery in the region's largest economy, Brazil. Seasonally-adjusted international freight volumes are now back to the levels seen at the end of 2014.
African carriers posted the largest year-on-year increase in demand of all regions in November, with freight volumes rising 17.5 percent. Capacity increased 24 percent. During the same period international freight volumes grew by 17.8 percent, a deceleration from 27.2 percent in October. However, this still was the 13th month of double-digit increases. Demand has been boosted by very strong growth in Africa-Asia trade which increased by more than 67 percent in the first ten months of the year.