Air Canada resumes India flights as Pakistan airspace reopens
July 25, 2019: Air Canada, Canada's largest domestic and international airline, has decided to resume direct air connectivity between Canada and India, following Pakistan's move of reopening airspace for transiting flights. Back in February, escalating tensions between India and Pakistan led to the closure of Pakistan's airspace. This led to carriers having to fly around […]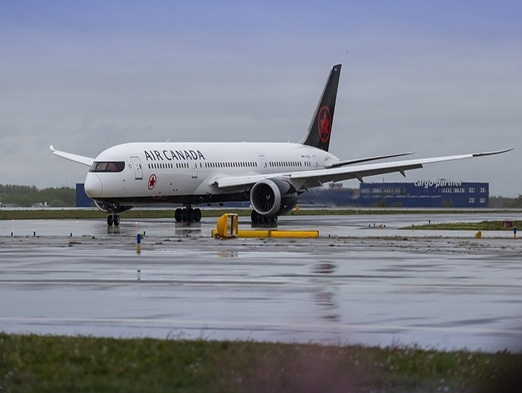 July 25, 2019: Air Canada, Canada's largest domestic and international airline, has decided to resume direct air connectivity between Canada and India, following Pakistan's move of reopening airspace for transiting flights.
Back in February, escalating tensions between India and Pakistan led to the closure of Pakistan's airspace. This led to carriers having to fly around Pakistan rather than over it.
The airline will resume its daily, non-stop Toronto-Delhi flights on October 1, 2019 (eastbound) and October 3, 2019 (westbound). Initially, the service will be operated with with Boeing 787 Dreamliners and beginning October 27, additional capacity will be added to this route with 400-seat Boeing 777-300ER aircraft, featuring Air Canada's Signature Class, Premium Economy and Economy classes of service.
"With our Delhi flights returning to normal together with our seasonal return to Mumbai for fall firmly demonstrating our long term commitment to this vibrant market, we look forward to operating our full schedule to India," said Mark Galardo, vice president, Network Planning at Air Canada.
In addition to this, the flag carrier of Canada has announced that its seasonal Toronto-Mumbai flights will operate four times weekly from October 27, 2019 until March 28, 2020 with Boeing 777-200LR aircraft.
Kasi Rao, president & CEO of the Canada-India Business Council said: "At a time of increasing commercial activity between Canada and India, Air Canada's direct flights represent a very important element in connecting the business communities in both countries as well as the growing number of tourists, students, families and cargo traffic."
Air Canada will have up to 18 weekly flights conveniently connecting a multitude of cities in North America to Delhi from both Toronto and Vancouver, and to Mumbai from Toronto.