Air Canada Cargo checks into cargo.one e-booking platform
cargo.one will welcome its first North American carrier Air Canada on its leading ebooking platform and deliver on its global expansion strategy.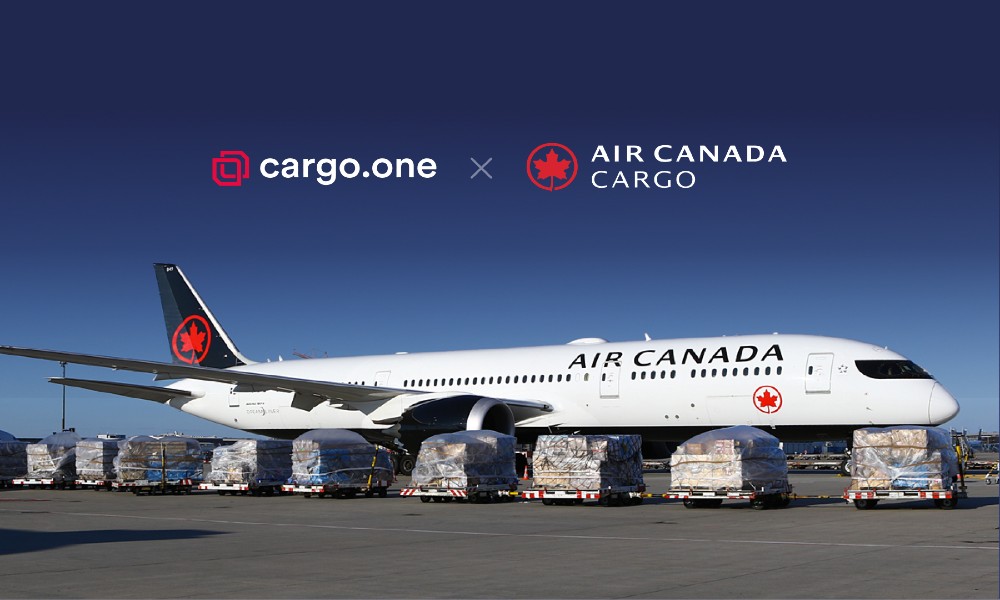 cargo.one has entered into a letter of intent with Air Canada, through its cargo division Air Canada Cargo, to offer its capacities on cargo.one's leading air cargo booking platform. Upon conclusion of a definitive agreement, freight forwarders will soon have access to a first-class booking experience with real-time capacity and quotes. The airline is poised to become the first North American airline on the cargo.one ebooking platform.
"We are delighted to double down on our global expansion strategy and look forward to welcoming Air Canada Cargo on board as a first mover in the North American region. Air Canada Cargo's constant drive for innovation and technology to offer customers the best possible service is very much in line with cargo.one's values and strategy," Moritz Claussen, co-founder and managing director of cargo.one, stated. "Given the current capacity constraints out of Europe to North America, cargo.one's growing user base will now have additional real-time access to much sought-after space at the click of a button."
Jason Berry, vice president cargo at Air Canada, said, "An association with cargo.one will enable us to deliver on our customer promise of providing easy and reliable booking access to our growing capacities and help us to further develop our digital distribution capabilities. A concluded definitive agreement will support Air Canada Cargo's rapid cargo network expansion, increase its day-to-day efficiency, while at the same time offering customers an outstanding service quality and seamless online access to attractive connections to and from Europe, Latin America the US and Asia-Pacific."
cargo.one raised more than $60 million in two funding rounds last year to support its rapid expansion, with one key focus on establishing a North American presence. It recently appointed Chad Tibor as vice president and general manager airlines for the Americas, to shape its supplier growth strategy on the American continents. Tibor commented, "We look forward to supporting Air Canada Cargo's growth as it adds more cargo flights and takes delivery of the first two of its freighters later this year. We see the Americas as key markets for cargo.one and will continue to invest in long-term and mutually beneficial partnerships with carriers here, with Air Canada as a blueprint."
cargo.one and Air Canada Cargo have kicked off their integration phase. Subject to the conclusion of a definitive agreement which is planned to be finalised by April 30, Europe to North America flights are expected to go live in the second quarter of 2021.