cargo.one raises $42 million in Series B funding as demand for air cargo soars globally
The funding comes just six months after the company raised $18.6 million in the Series A funding round, due to its remarkable growth because of the growing demand for air cargo during the year.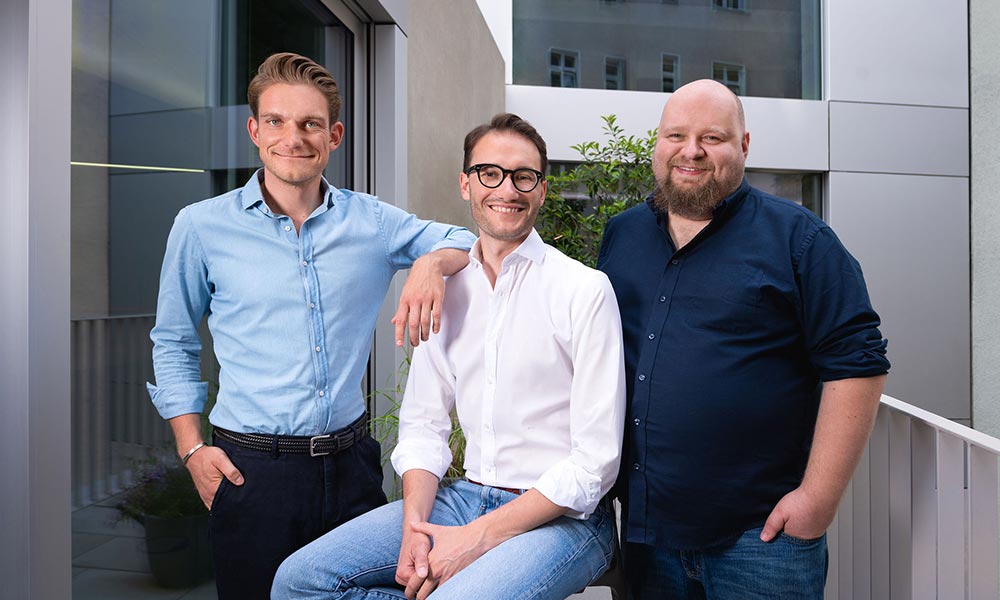 Air cargo digital booking platform cargo.one has raised $42 million in their Series B funding just six months after the company raised $18.6 million in the Series A round. The second round of funding comes at a time when the company has seen remarkable growth due to the growing demand for air cargo globally especially because of the Covid-19 pandemic. Earlier this year in June, the company partnered with IBS Software to help airlines digitally transform their operations, starting with IBS' iCargo Sales Platform's plug and play booking for All Nippon Airways.
Now, the company is particularly focused on the North American market for its growth opportunities, where the airlines are responding to the surge in demand, while benefitting from the Asia-North America trade lane, according to a statement released by them. With the volatile situation in the market as airlines rely heavily on air cargo to earn their money, the current long and tedious manual process makes it even more difficult for the cargo forwarders to carry out their business and that is where cargo.one is aiming to make it easier.
Founded three years ago by managing directors Oliver T. Neumann and Moritz Claussen with chief technology officer Mike Rötgers, it is building the global operating system for air cargo. Today, the company's digital platform processes over 110,000 shipments and 45,000 tonnes in Europe annually with 15 airline partners including Lufthansa Cargo, Finnair Cargo, Etihad Cargo and All Nippon Airways Cargo. The digital platform not only makes the booking process easier but also helps its customers distribute their cargo capacity efficiently thus saving substantial costs, and is also one of the reasons for cargo.one's growth in 2020.
cargo.one managing director Moritz Claussen said, "Between 2019 and 2020, we increased our user base by 300 per cent with 2,000 freight-forwarding offices now using the platform in Europe to book real-time offers in the highly precarious market situation - in that time bookings have grown by more than 700 per cent." He added, "To date, cargo.one has distributed more than 18 million offers to freight forwarders, serving 347 destinations around the world, and has delivered shipments to 122 countries."
In 2018, Lufthansa Cargo had invested in the German startup from Berlin, becoming a minority investor, as it saw the potential in the company to help in the digitisation of the industry and two years later Peter Gerber, chairman and CEO of Lufthansa Cargo is happy. "We are pleased to see cargo.one's continued rapid growth and look forward to leveraging their expansion into new markets like North America and Asia," commented Gerber.
The Series B funding of $42 million is led by Bessemer Venture Partners, who are joined by existing investors Index Ventures, Creandum, Point Nine, and Next47.
Bob Goodman, partner at Bessemer Venture Partners, added, "cargo.one has quickly developed into the leading platform for digital distribution and booking in the air cargo industry. Unlike any other company, cargo.one has relentlessly focused on providing a world-class user experience." "The results are outstanding," said Michael Droesch, vice president at Bessemer Venture Partners. He added, "cargo.one provides a fundamentally better way for freight forwarders and airlines to book freight, leading to rapidly growing adoption and bookings across the industry. The company has had a fast and successful start in Europe, and we are excited to support their expansion into North America, which represents a large and attractive market for cargo.one's differentiated platform."
"When they launched cargo.one, Oliver, Moritz and Mike couldn't have anticipated how quickly it would become a critical infrastructure partner for airlines and freight forwarders around the world - and a lifeline for airlines during the pandemic. They have methodically and relentlessly continued to build the new software platform for air cargo, and we're excited to continue supporting them on that mission and their global expansion ambitions," comments Martin Mignot, partner at Index Ventures.
The company intends to continue to develop tools to let airlines offer more dynamic pricing, engage in better route planning and predict demand in volatile markets as well as adding more products for booking through 2021.
"Soon every freight forwarder in the world will be able to access cargo.one and benefit from the advantages of digital booking. We will use the funds raised to build on our success in Europe, onboard more airline partners, grow our user base of freight forwarders globally, and deepen the expansion into North America and Asia," commented cargo.one managing director Oliver T. Neumann. "And, as global distribution of the vitally important Covid-19 vaccine ramps up, we are expanding our product offerings to make all pharma shipments bookable across our partner airlines as the first multi-airline platform to ever do so," he concluded.