After MIAX, Hapag-Lloyd set to launch South-East India-Europe Express
July 19, 2019: Liner shipping company Hapag-Lloyd will launch its South-East India-Europe Express (IEX) service in October 2019. The service will include direct connections between India, the Middle East (Jeddah and Damietta) and Europe (Piraeus, Le Havre, Antwerp, Rotterdam, Hamburg and London Gateway). "Our customers have been talking to us about their growing needs in […]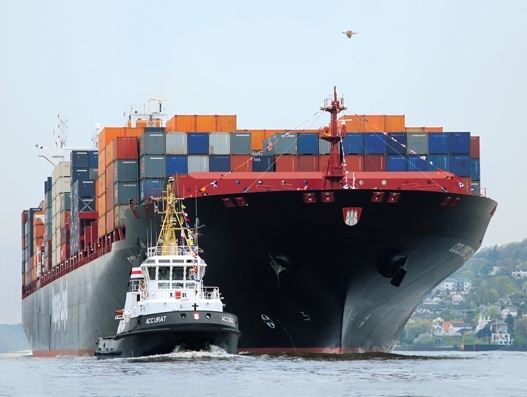 July 19, 2019: Liner shipping company Hapag-Lloyd will launch its South-East India-Europe Express (IEX) service in October 2019. The service will include direct connections between India, the Middle East (Jeddah and Damietta) and Europe (Piraeus, Le Havre, Antwerp, Rotterdam, Hamburg and London Gateway).
"Our customers have been talking to us about their growing needs in the Indian and Bangladeshi markets, and we have been listening. The introduction of the IEX is a game changer, as it will be the first dedicated direct service from South-east India to Europe, offering connectivity to the global network of Hapag-Lloyd," said Dr Maximilian Rothkopf, chief operating officer at Hapag-Lloyd.
Hapag-Lloyd will also launch its Middle East-India-Africa Express (MIAX) service from October.
The weekly IEX service, to be jointly operated with ONE, YML and COSCO, will be made up of nine 6,500 TEU vessels, with Hapag-Lloyd contributing four ships.
The first departures are scheduled for 26 October with the following port rotation:
Visakhapatnam – Krishnapatnam – Chennai – Tuticorin – Colombo – Cochin – Damietta – Piraeus – Rotterdam – London Gateway Port – Hamburg – Antwerp – Le Havre – Damietta – Jeddah – Colombo – Visakhapatnam.