Hapag-Lloyd to expand into Africa with MIAX service
July 16, 2019: Liner shipping company Hapag-Lloyd will expand its African liner services starting October 2019. The company will roll out its Middle East-India-Africa Express (MIAX) service, which will offer direct connections between the Arabian Gulf, India, Colombo (Sri Lanka), La Réunion, South Africa and West Africa. "With MIAX, we are expanding our service offerings […]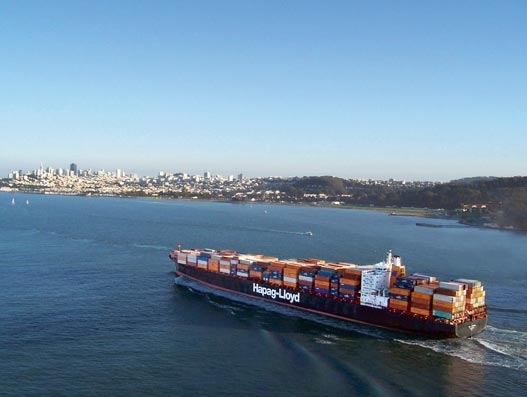 July 16, 2019: Liner shipping company Hapag-Lloyd will expand its African liner services starting October 2019. The company will roll out its Middle East-India-Africa Express (MIAX) service, which will offer direct connections between the Arabian Gulf, India, Colombo (Sri Lanka), La Réunion, South Africa and West Africa.
"With MIAX, we are expanding our service offerings for the growing African market and integrating the continent even more tightly into our global network. We are pleased to be able to offer our customers even faster and more flexible direct connections in the future," said Mark Wottke, senior director trade management Africa.
MIAX is integrated into the Global Mainline Network with the central ports Jebel Ali (Dubai) and Colombo. Hapag-Lloyd will operate MIAX jointly with Ocean Network Express. A total of nine vessels with a capacity of 2,800 TEU each, five of which will be provided by Hapag-Lloyd, will be used for the new route.
The first departures are scheduled for early October with the following port rotation: Jebel Ali - Mundra - Nhava Sheva - Colombo - La Réunion - Durban - Cape Town - Tema - Lagos (Tincan and Apapa) - Cape Town - Durban - Jebel Ali.