Shocker: FedEx withdraws 2023 earnings forecast
Q1 results adversely impacted by global volume softness that accelerated in the final weeks of the quarter.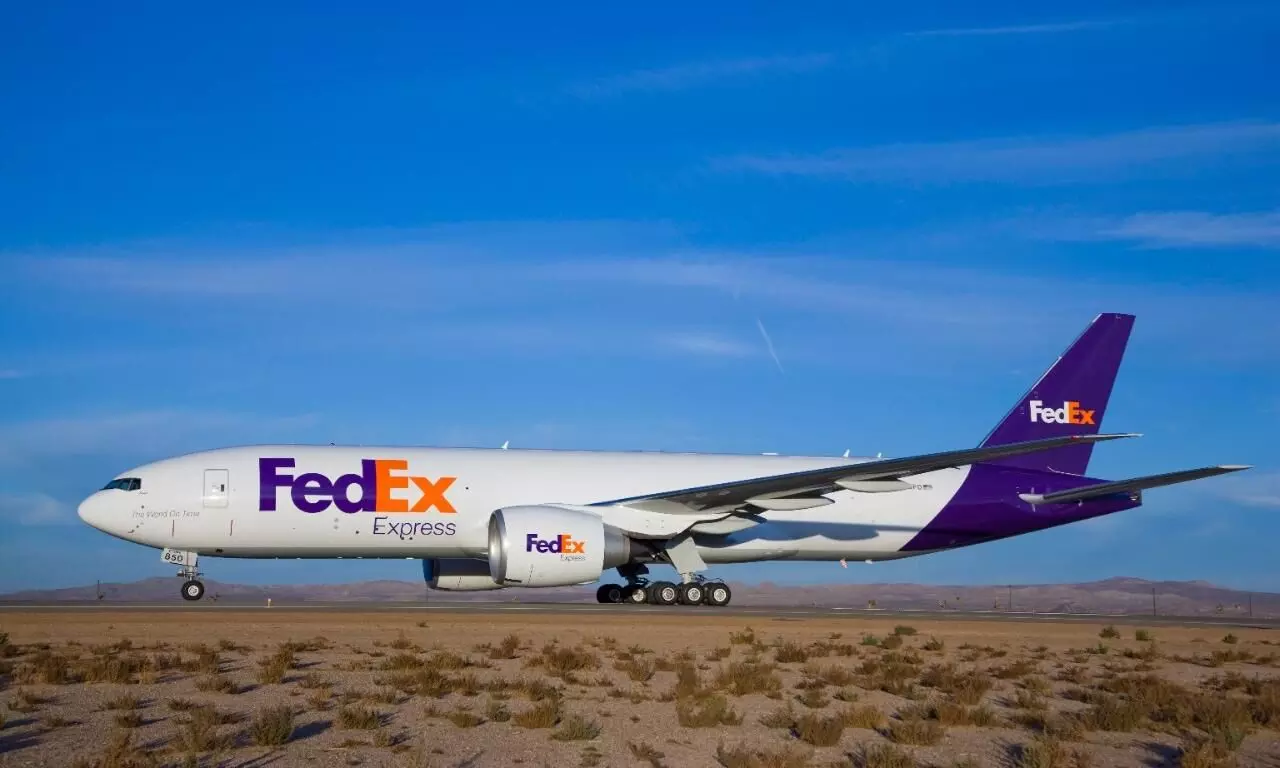 In an unexpected development after poor Q1 performance, NYSE-listed FedEx withdrew its fiscal year 2023 earnings forecast provided on June 23, 2022, announced closure of over 90 office locations, cancellation of planned network capacity and deferral of staff hiring.
FedEx reported revenue of $23.2 billion and operating income of $1.19 billion for the first quarter ended August 31, 2022. FedEx Express reported revenue of $11.1 billion and operating income of $174 million. While FedEx Ground clocked $8.2 billion revenue, FedEx Freight logged revenue of $2.7 billion.
First quarter results were adversely impacted by global volume softness that accelerated in the final weeks of the quarter, according to an official statement. "FedEx Express results were particularly impacted by macroeconomic weakness in Asia and service challenges in Europe, leading to a revenue shortfall in this segment of approximately $500 million relative to company forecasts. FedEx Ground revenue was approximately $300 million below company forecasts."
Raj Subramaniam, president and chief executive officer, FedEx Corporation said: "Global volumes declined as macroeconomic trends significantly worsened later in the quarter both internationally and in the U.S. We are swiftly addressing these headwinds but given the speed at which conditions shifted, first quarter results are below our expectations. While this performance is disappointing, we are aggressively accelerating cost reduction efforts and evaluating additional measures to enhance productivity, reduce variable costs, and implement structural cost-reduction initiatives. These efforts are aligned with the strategy we outlined in June, and I remain confident in achieving our fiscal year 2025 financial targets."

FedEx announced various cost initiatives including:
* Reduction in flight frequencies and temporarily parking aircraft;
* Volume-related reductions in labour hours and other linehaul expenses;
* Consolidation of certain sort operations to drive productivity;
* Reduction of Sunday operations at a number of FedEx Ground locations;
* Cancellation of certain planned network capacity and other projects;
* Deferral of staff hiring;
* Closure of over 90 FedEx Office locations; and identification of five corporate office facilities to be closed with additional real estate rationalisation planning under way.
Outlook
For the second quarter of fiscal 2023, FedEx is currently expecting revenue of $23.5-$24 billion and earnings per diluted share of $2.65 or more.
Expected capital spending has been reduced by $500 million to $6.3 billion.
The company has reaffirmed plans to repurchase $1.5 billion stock in 2023.
Stock downgraded
Analysts rushed to cut forecasts for the stock after the bearish preliminary earnings report, Seeking Alpha reported.
Bank of America, for example, lowered its rating on the stock to Neutral and slashed its price target to $186 from $275 after what it called a "massive miss" on earnings estimates.