Scan Global Logistics expands in Romania amid a fast-developing market
The new strategic location is part of the global freight forwarder's ambitious growth strategy and will help cement and strengthen its position in the Balkan Peninsula by leveraging its existing locations in Hungary and the Czech Republic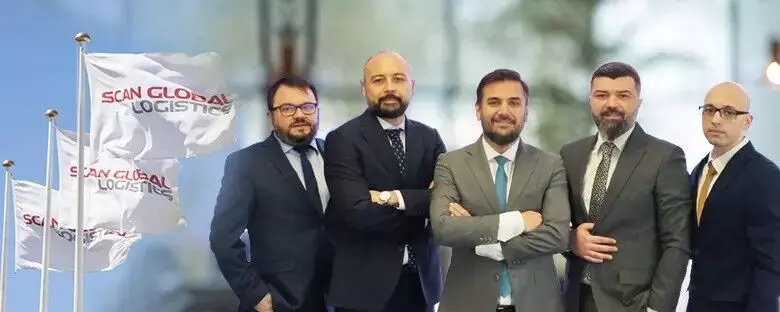 Scan Global Logistics further strengthened its foothold in Eastern Europe as they have expanded into Romania. It's the company's first announcement since they welcomed a new financial majority shareholder, CVC, onboard to help further accelerate SGL's international growth.

Lars Syberg, the CEO, of EMEA, explains why branching out on the Balkan Peninsula is an attractive investment at this time for SGL, "Romania is fast developing and becoming a logistics hub for Eastern Europe, especially Bulgaria, and Moldova. In the big picture, the entire CEE region (Central and Eastern Europe) has significant commercial and strategic potential. The opening of the Bucharest office is another step in pursuing new business opportunities, strengthening our foothold, and offering notable global synergies to our customers."
Under the leadership of Adrian Pali, Managing Director Romania, 20 handpicked and highly experienced logistics professionals will staff the office the first year, ready to provide air and ocean customers primarily with the flexible, solution-driven, and personal approach known to the company.
Improved customer cargo flow
SGL's asset-light business model provides customers with flexible, modular solutions tailormade to each customer's needs and requirements. The customer-first and purpose-driven approach is perfect for leveraging Romania's extensive infrastructure to optimize all import and export customers' cargo flow, explains Adrian Pali, Managing Director, Romania.
Pali added, "We engage in partnerships with our customers, focusing on always finding the right solution and building and growing their business in the Balkan region and beyond. Romania's infrastructure includes Constanta Port, the biggest ocean and container port on the Black Sea, connecting to Bucharest Airport through an effective road and rail network. Soon, we will open customs clearance offices in each location, providing local and global customers efficient end-to-end logistics solutions."
Furthermore, the Romania and Hungary office will work closely together via Budapest Airport, a major air hub for Western Romania. With FCL (Full Container Load: transport of a full container from the port of origin to the port of destination) and LCL (Less than Container Load: transport of a quantity of cargo that does not fill a container) solutions to the surrounding CEE countries, customers will benefit from a robust local foothold and global network and expertise.
Expanding global footprint
SGL offers extensive services to a wide range of industries and will focus on industries in which Romania offers significant potential, such as automotive, technology, pharma, oil and gas, and aid and relief.
The opening of the new Romania location extends SGL's global footprint to 46 countries. "We will inaugurate more locations around the world soon as we keep pursuing our ambitious acquisition and greenfield growth strategy," Syberg added. The financial terms of the expansion are not disclosed.