Pledge helps BIFA members calculate freight emissions
BIFA members can calculate customers' carbon footprints using Pledge's freight emissions calculator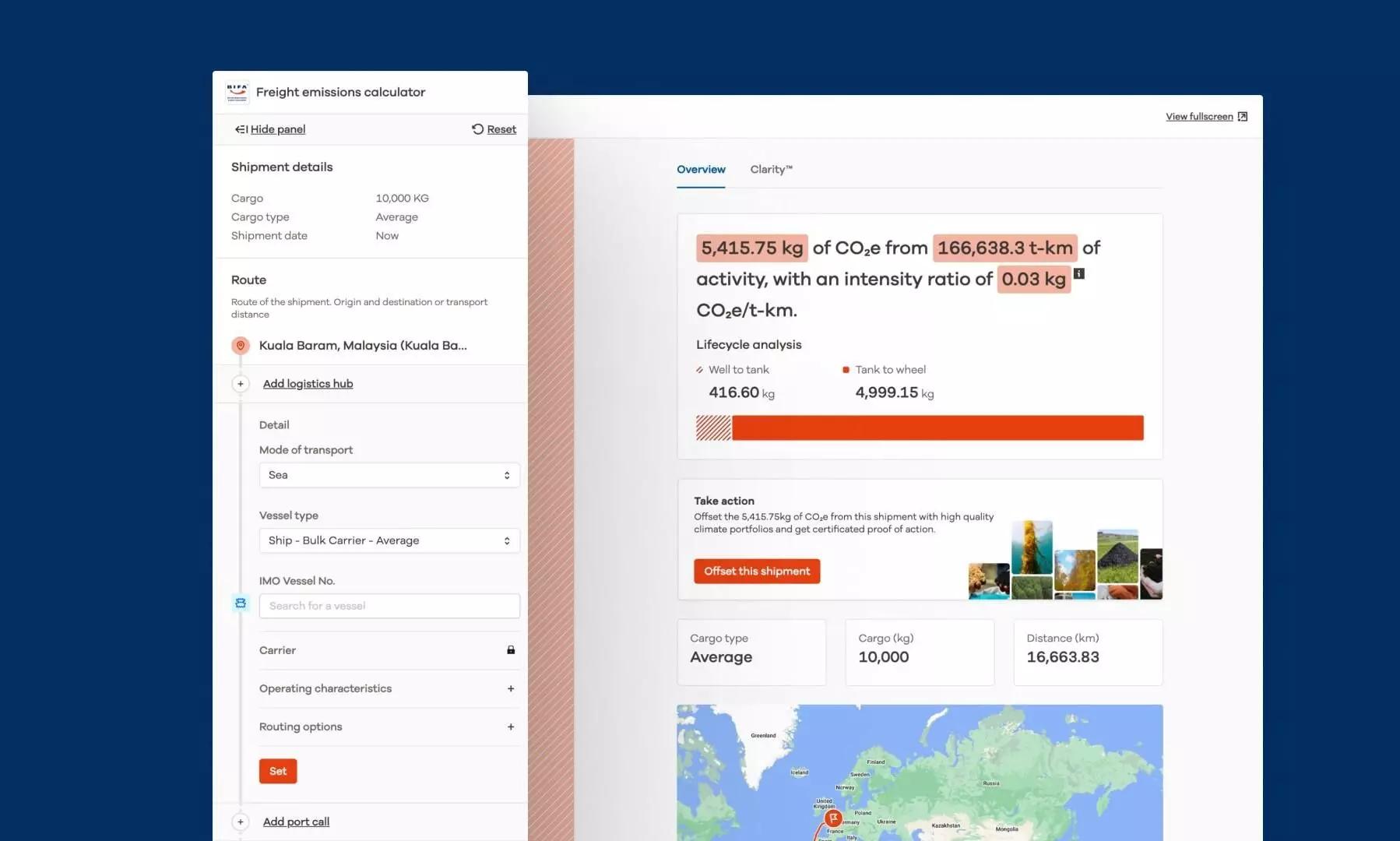 The British International Freight Association (BIFA) is building upon its cooperation with Pledge, a carbon emissions measurement and offsetting platform for freight forwarders, by allowing visitors to the trade association's website direct access to Pledge's freight emissions calculator.
BIFA announced its cooperation with Pledge in January this year, and this has seen the latter provide BIFA with important resources that will support members in their journey to more environmentally sustainable operations.
"Members can try Pledge's freight emissions calculator via the BIFA website for a capped number of uses or sign up to a 14-day free trial of the full platform to explore how it can help meet emissions regulations, set emissions targets, and determine reduction strategies," says a release from BIFA. To get started, users enter the origin, destination, shipment weight, and mode of transport of a shipment, which then generates a Global Logistics Emissions Council (GLEC)-accredited and ISO:14083-aligned emissions calculation.
"I am very pleased that Pledge has made this calculator available via the BIFA website for our members to use," says Steve Parker, Director General, BIFA. "The need to understand and address the environmental impact of global supply chains grows by the day. Our members face pressure from various bodies, and increasingly their own customers, to demonstrate how they are able to calculate the freight emissions associated with a shipment. This is an important tool for BIFA members to help their clients meet their reporting obligations.
"Our cooperation with Pledge and this latest initiative is designed to help BIFA members, small and large, to demonstrate the actions they are taking to obtain thorough visibility of their carbon footprint and that of the shipments they handle, as well as the actions that they can take in order to reduce both."
This thorough visibility is via Pledge's unique Clarity feature, part of its freight emissions calculator, which breaks down the methodology used to calculate carbon emissions, while also highlighting any assumptions that were made to provide end-to-end transparency throughout the supply chain, the release said.
David de Picciotto, Co-founder and Chief Executive Officer, Pledge says: "Through our collaboration with BIFA, Pledge is proud to empower the freight and logistics industry with tools that drive sustainability. By embedding our Freight Emissions Calculator on its website, BIFA is again showing its commitment to giving members the tools to begin their journey towards decarbonisation. Together, we're not just calculating emissions: we're helping catalyse a new era of sustainability in transport and logistics."