NEOM, DSV establish $10 billion logistics joint venture
JV to drive innovation leveraging existing R&D efforts & push commercialisation of new solutions and technologies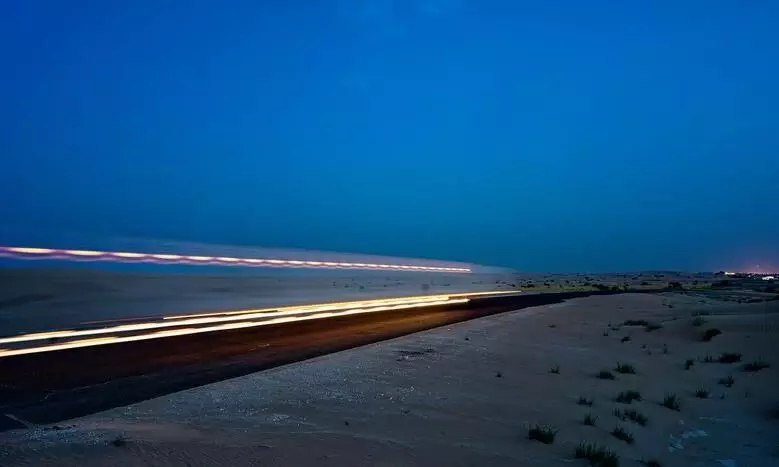 NEOM and DSV have announced a $10 billion exclusive logistics joint venture to support the development of the ambitious projects taking shape in NEOM, Saudi Arabia.
The partnership will focus on providing logistics services for NEOM in the coming years, says a release from DSV. "Under the agreement, the joint venture will provide end-to-end supply chain management, development and investments in transport and logistics assets and infrastructure as well as transport and delivery of goods and materials within NEOM."
While NEOM will hold 51 percent of the joint venture, DSV will hold the remaining 49 percent. "NEOM envisions unparalleled demand for construction logistics through to December 31, 2031 with sustained growth in non-construction logistics thereafter. In addition to its impact on the logistics landscape, the venture is expected to boost the Saudi economy through infrastructure development and creating more than 20,000 job opportunities."
Located in the northwest of Saudi Arabia, NEOM is set to become a community powered by talent and diversity across 14 sectors.
Nadhmi Al-Nasr, CEO, NEOM says: "The projected demand in both construction and non-construction logistics will make NEOM one of the largest customers in the world, and this partnership allows NEOM to create value from its demand. Working alongside one of the world's leading logistics companies, the joint venture with DSV will build on expertise and know-how to drive innovation and sustainability throughout the logistics value chain. The economic benefit to this partnership will not only provide tens of thousands of jobs but it will also enable growth to capture local and regional market share. It's a living example of Saudi Vision 2030 in action, fostering job creation and building a future-leaning economy."

Jens Bjørn Andersen, Group CEO, DSV adds: "NEOM is one of the largest and most complex projects in the world. It provides a unique opportunity for DSV to support a development that is at the forefront of innovation, technology and digital transformation. DSV already has a strong presence in Saudi Arabia, and this is a significant growth opportunity for us in the region and we look forward to working with NEOM Company and bringing our logistics capabilities to the table."
In accordance with the business plan, the total shareholder funding commitment up and until December 31, 2031 is $5 billion. NEOM and DSV commits to provide funding to realise the business plan pro rata to their respective shareholdings, the release said.
It is not expected that the joint venture will have any material financial impact on DSV for the financial year 2023, the release added.