Maersk to acquire LF Logistics for $3.6 billion
LF Logistics operates through two key business units - In-Country Logistics (ICL) and Global Freight Management (GFM).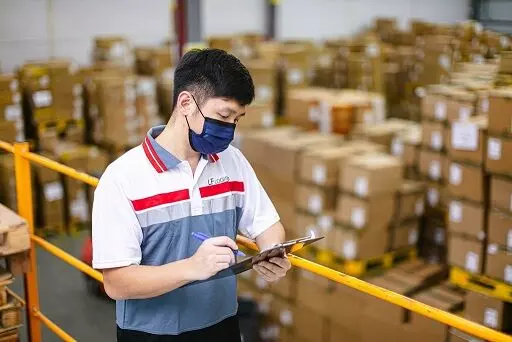 Maersk, the world's largest container carrier, has signed an all-cash deal to acquire 100 percent shares in LF Logistics for $3.6 billion.
"LF Logistics is a well-established and strongly positioned Asia-Pacific-based omnichannel fulfilment contract logistics company," according to an official statement from Maersk.
The acquisition will strengthen Maersk's capabilities as an integrated container logistics company, offering global end-to-end supply chain solutions to its customers, the statement added.
LF Logistics is a private, Hong Kong-based company owned by Li & Fung (78.3 percent) and Temasek Holdings (21.7 percent) that focuses on providing contract logistics solutions to customers in Asia-Pacific organised through two key business units - In-Country Logistics (ICL) and Global Freight Management (GFM).
"The acquisition of LF Logistics is an important and truly strategic milestone on our journey to become the global integrator of container logistics - a global logistics company that provides digitally enabled end-to-end logistics solutions based on control of critical assets," says Soren Skou, CEO, Maersk. "With the acquisition of LF Logistics, we add critical capabilities in Asia Pacific to support our customers long term growth in Asia Pacific as well as capabilities and technology we can scale in our contract logistics business globally."
In addition to the agreement to acquire LF Logistics, Maersk has also signed a strategic partnership with Li & Fung to develop logistic solutions. "The parent company of Li & Fung is expected to retain and continue to build the carved-out GFM business following completion of the transaction."
The deal value reflects a pre-synergy EV/EBITDA multiple of 14.4x based on estimated EBITDA for full-year 2021 for the ICL business. In addition, an earn-out of up to $160 million related to future financial performance has been agreed as part of the transaction.
Founded in 1999, LF Logistics operates a network of 223 warehouses with a capacity of 2.7 million sq. metres with approximately 10,000 people across 14 countries in Asia-Pacific.
"Maersk provides the ideal fit for our people and our customers," says Joseph Phi, CEO, Li & Fung and CEO, LF Logistics. "It has a substantial presence around the world and will utilise LF Logistics' talent base and operational platform across Asia to build out its logistics and fulfillment offering globally."
LF Logistics reported a revenue of around $1.3 billion and an adjusted EBITDA of around $235 million with the ICL business generating a revenue of around $850 million and an adjusted EBITDA of around $230 million in 2020. For the full-year 2021, the ICL business is expected to report a revenue around $1 billion with an adjusted EBITDA around $250 million.
M&A deals gaining pace