Maersk completes acquisition of Pilot Freight Services
Pilot to be rebranded as Pilot – A Maersk Company; transaction price of $1.68bn equals enterprise value of $1.8bn.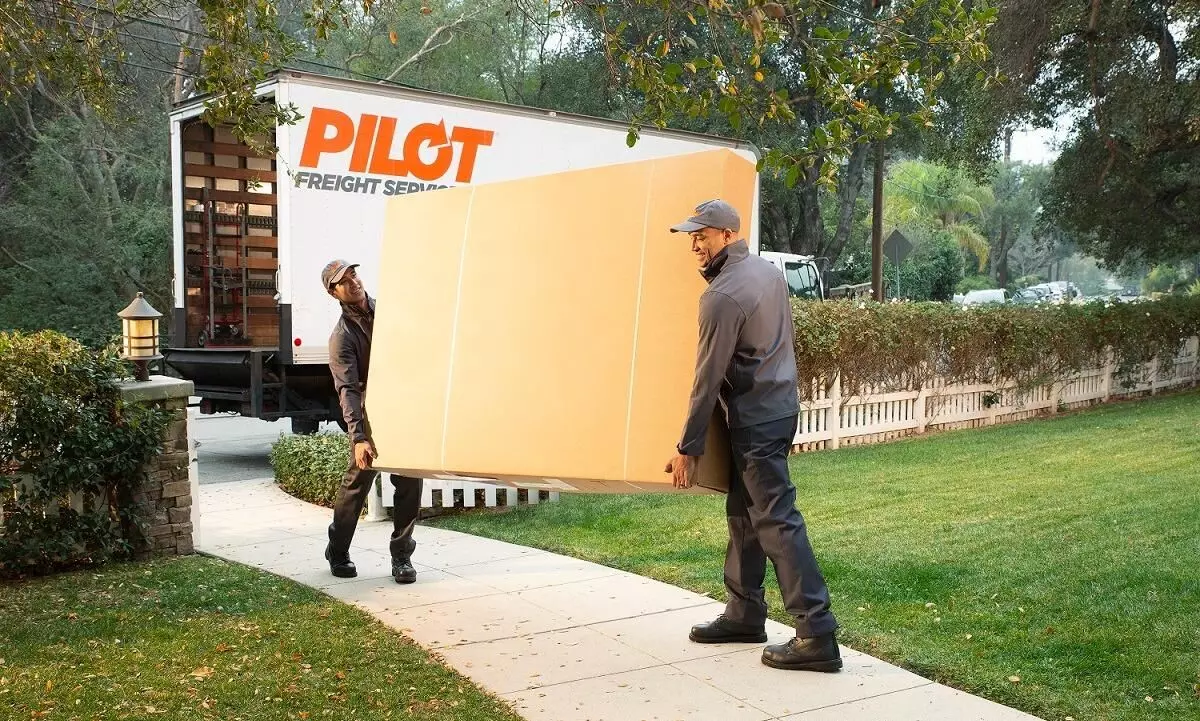 Danish carrier A.P.Moller-Maersk (Maersk) has completed the acquisition of Pilot Freight Services, a U.S.-based supply chain provider with cross-border solutions into Canada and Mexico.
Pilot Freight Services will be rebranded as Pilot – A Maersk Company, according to a statement issued by Maersk.
The transaction price of $1.68 billion equals an enterprise value of $1.8 billion, the statement added.
"With Pilot – A Maersk Company, Maersk extends its end-to-end offerings deeper into the North America supply chain of its customers, adding important supply chain infrastructure capacity and scale. The combined Pilot and Maersk scale will offer customers approximately 150 facilities in the U.S., including distribution centres, hubs and stations."
"Our customers are looking for us to accelerate their supply chain speed, remove handoffs and constantly improve their end-to-end, omni-channel business model to reach their financial growth goals," says Narin Phol, Regional Managing Director, Maersk North America. "Pilot's expertise and existing infrastructure enables us to achieve these goals by creating more agile, nimble supply chains to serve customers the way they want to be served."
Zach Pollock, CEO, Pilot Freight Services added: "Teaming up with an industry leader like Maersk is a natural fit and will enable our company to tap into significant, new future growth opportunities for our customers and employees. We like Maersk's continuous improvement mindset and active investment pattern in expanding supply chain solutions so we're excited to work together in our expanded role."
Pilot brings customised shipping and logistics expertise with a network of 190 global partners and a North American facilities-based network of 87 stations and hubs through which freight is transported and distributed to end customers, the statement said. "The company uses mainly third-party providers of trucking and has access to controlled capacity which includes full truckload (FTL) and less-than-truckload (LTL) for both B2C and B2B distribution including heavy and bulky shipments with white glove service for expedited and time definite services."
Established in 1970 and headquartered in Glen Mills, Pennsylvania, U.S., Pilot is a last mile and full mile solutions provider with 87 locations throughout North America, and offices in Spain and The Netherlands with more than 2,600 full-time employees and a flexible pool of employees to support seasonal volume increases.
The company specialises in Business-to-Consumer (B2C) home delivery for big and bulky goods (>70 kgs/155 lbs, non-conveyable) in the U.S. and Business-to-Business (B2B) that is high value, time sensitive freight, requiring high levels of service with last mile and full mile solutions.